For those reading this latest archive release, here's a companion thread to that volume, where I will be assembling letter columns and house ads from the original issues.
By the way, for the previous Doom Patrol volume, anyone interested can look up this thread preserved here, which posted DP letter columns up to issue #108:
http://marvelmasterworksfansite.yuku.com/topic/4073
So we'll pick up this installment with #109's LC. Editor Murray Boltinoff's columns were often very choppy, with a lot of "sound bites", editorial quips, and a whole section given over to a "swap shop" of fans looking to buy or sell particular issues. However, this particular column lead off with a straightforward letter from college student Gary Brown, complimenting the serial continuity of the strip. In his response, Boltinoff reveals plans not only for a Beast Boy flashback (which we did get), but one for Mento as well (which we didn't). And take a good look at the swap shop section - do you think we should ask Mr. Evanier if he still wants to part with those issues?: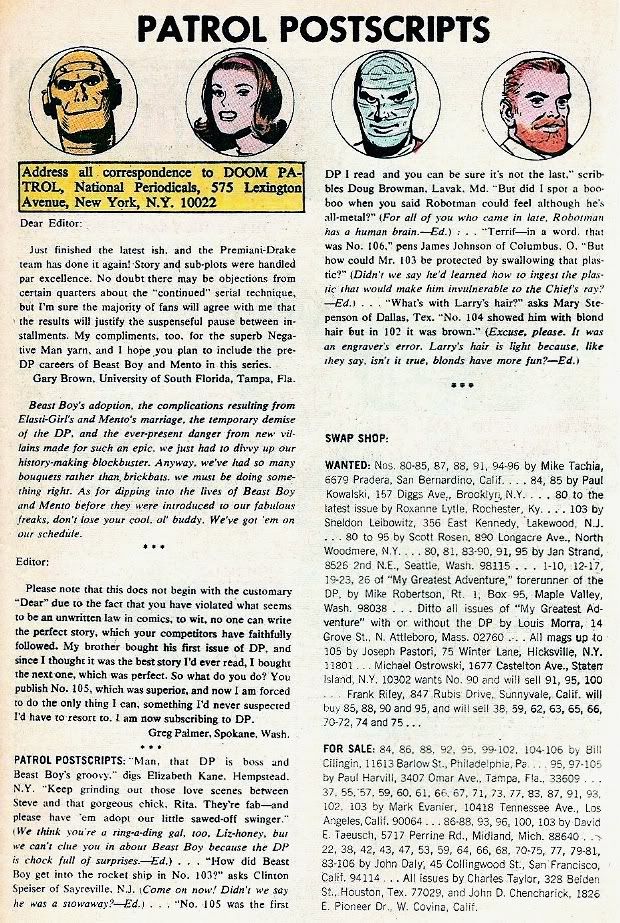 Just one house ad from that issue to nibble on this time around, one for a Batman/Hawkman "team-up" from
Brave and the Bold
#70: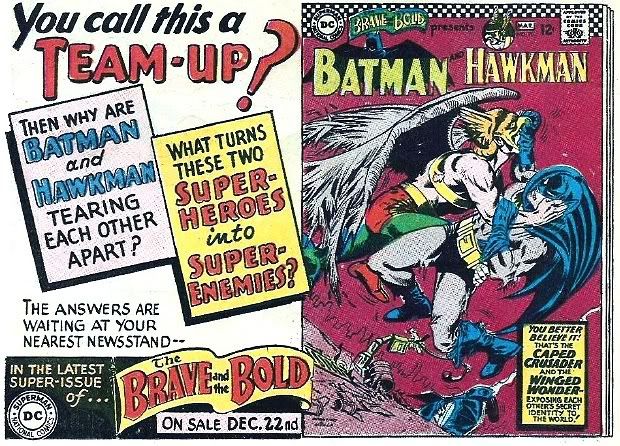 Coming up: "The Best Birthday Present Ever", plus a cornucopia of "go-go" treats!