As I've done in the past, I will be using this thread to post items from the original issues that are not included in the "Diana Prince - Wonder Woman" collection, most notably house ads and letter columns, to serve as a reading companion. I usually reserve this treatment for archive releases, but I couldn't resist this one, as it is one of my favorite runs. I think it will give readers better context, as they can see for themselves how fans in 1968 responded to Diana's "Big Change", and also glimpse other contemporary happenings of that era.


But first, we need to start here:



This tantalizing ad appeared at the end of Wonder Woman #177, which was Jack Miller's first issue as editor. Robert Kanigher had been removed from the title after a 20 year run, but this initial story (a WW/Supergirl team-up) was an obvious fill-in, as the new editor scrambled to assemble his new creative team. Mike Sekowsky, newly freed from his long run on JLA, along with 2 new arrivals from Charlton (Dennis O'Neil and Dick Giordano) would collaborate on the "New Wonder Woman" that debuted in the following issue.
Judging by #178's letter column (with the old Andru/Esposito masthead!), the new team was still tentative as to what direction they'd be going in. Mr. Miller's responses to a variety of fans all seemed to basically say, "hang in there, change is coming and we think you'll like it":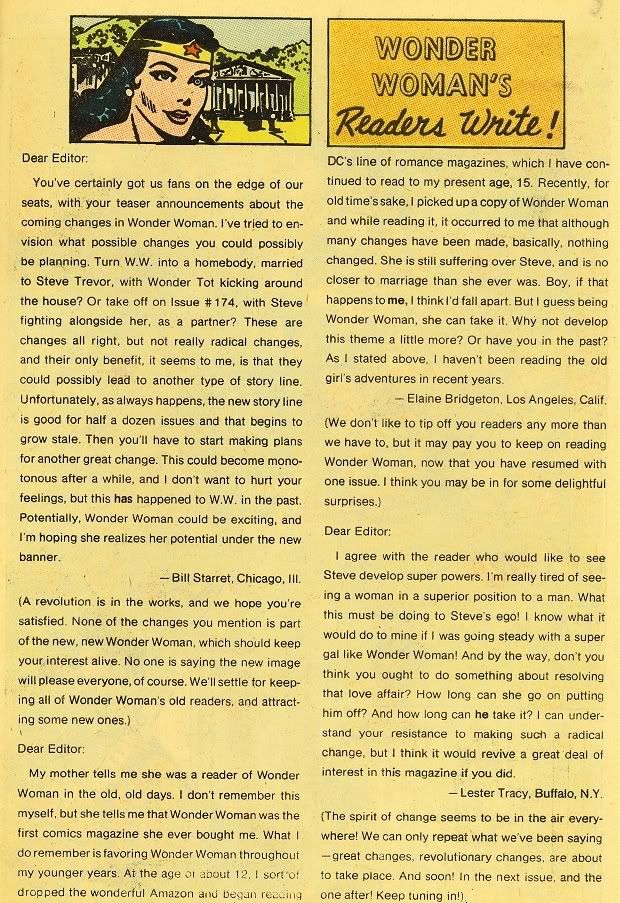 Here's a couple of house ads that appeared in WW 178 - this one for giant Lois Lane #86 was a collection of Superman/Lois "weddings", with a nice Neal Adams cover: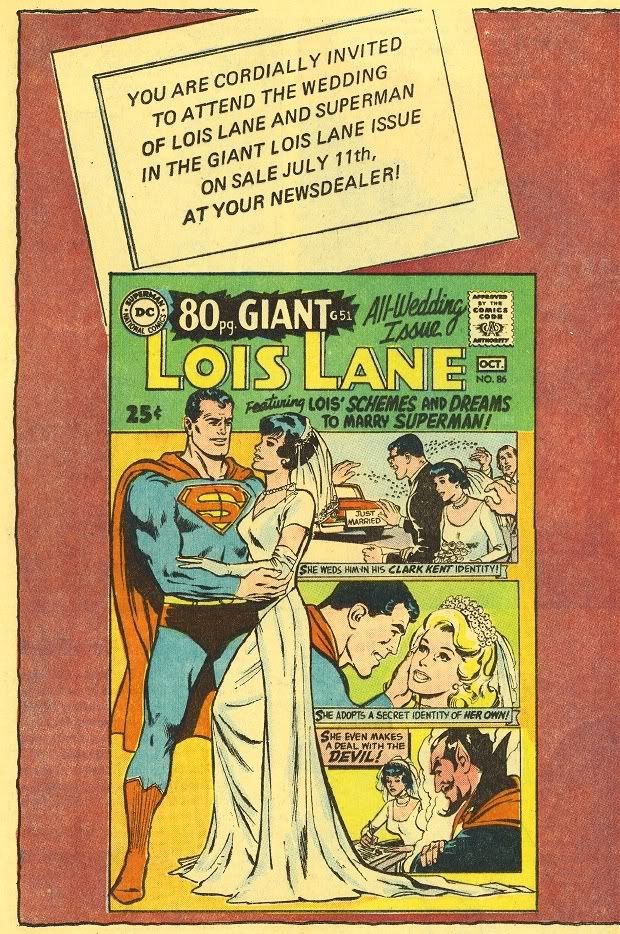 This ad was an interesting experiment to reach out to female readers, to make them aware of DC's romance titles. This type of "cross-genre" marketing would be the first of many, as we shall see: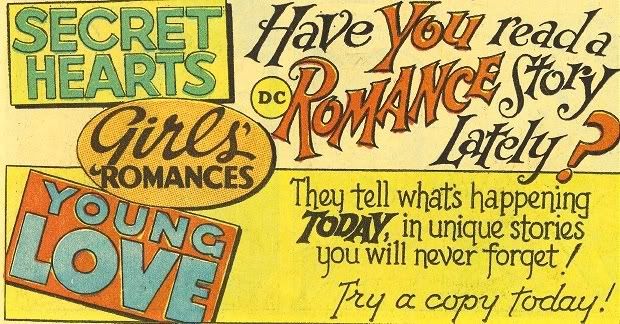 Coming up: The Times they are a-changin'!