I have been a fan of the Apes world ever since I first saw the original movie (along with the sequels and the TV series) in the mid to late 70's.  Among the Apes items I have acquired over the years is a very modest collection of the movie and TV show novelizations.  I have always picked them up whenever I would see one for cheap at a used bookstore or a Comicon.  I had always hoped to get Conquest and the final handful of the TV show books.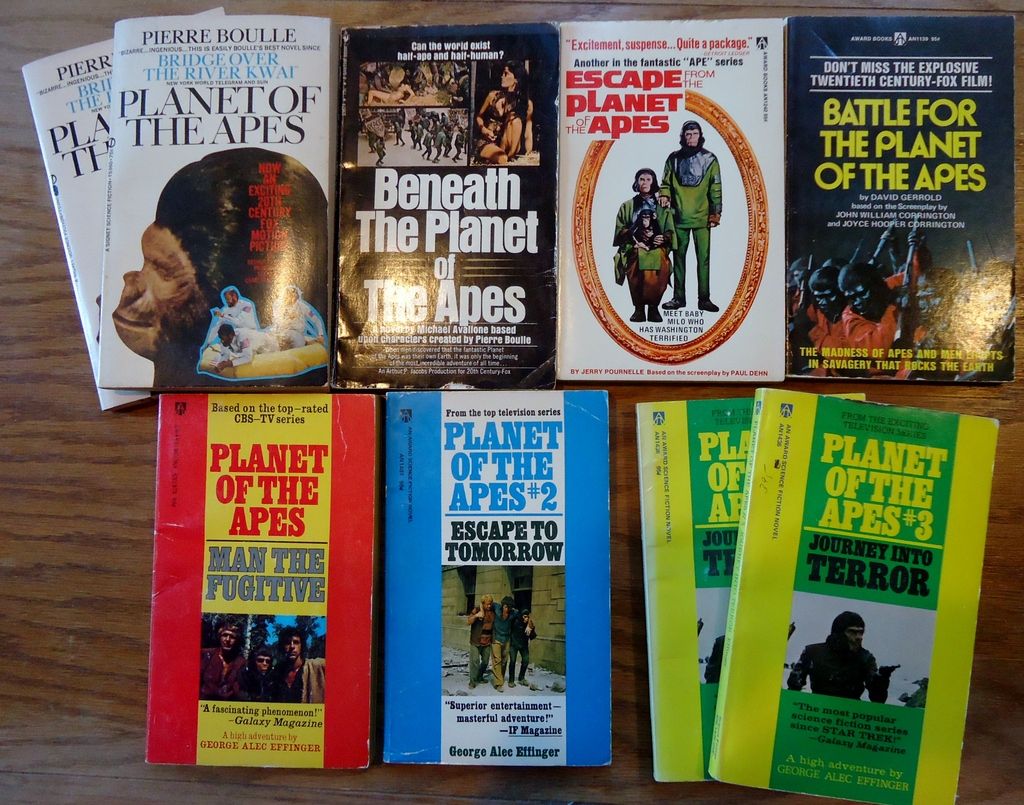 So 2 days ago, a buddy of mine gives me a book for my birthday, a very cool looking collection of short stories set in the world of the original movie.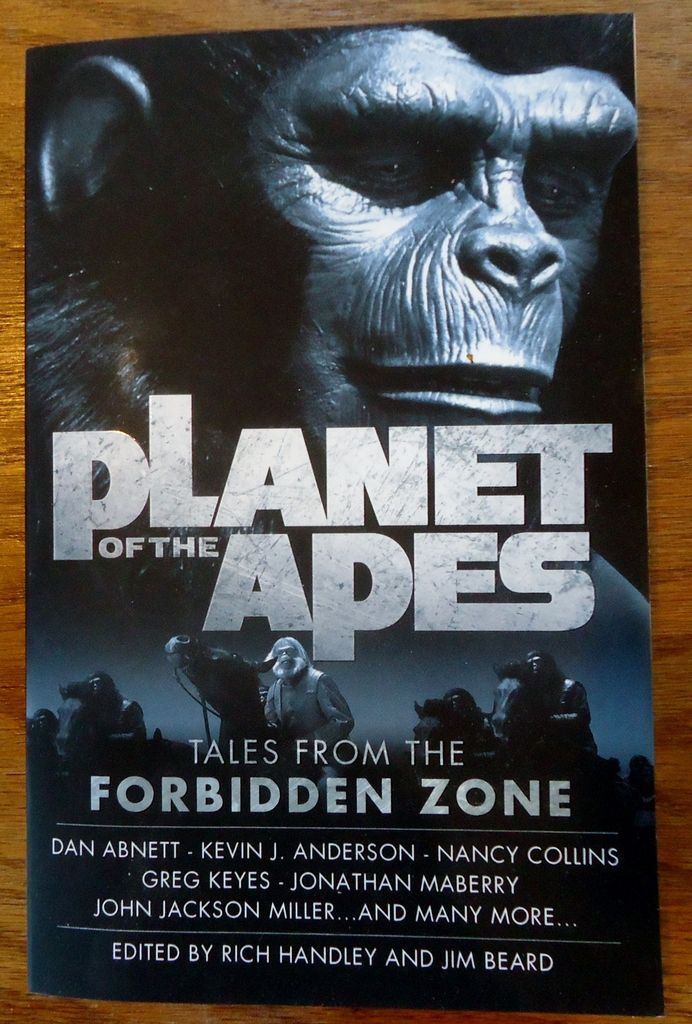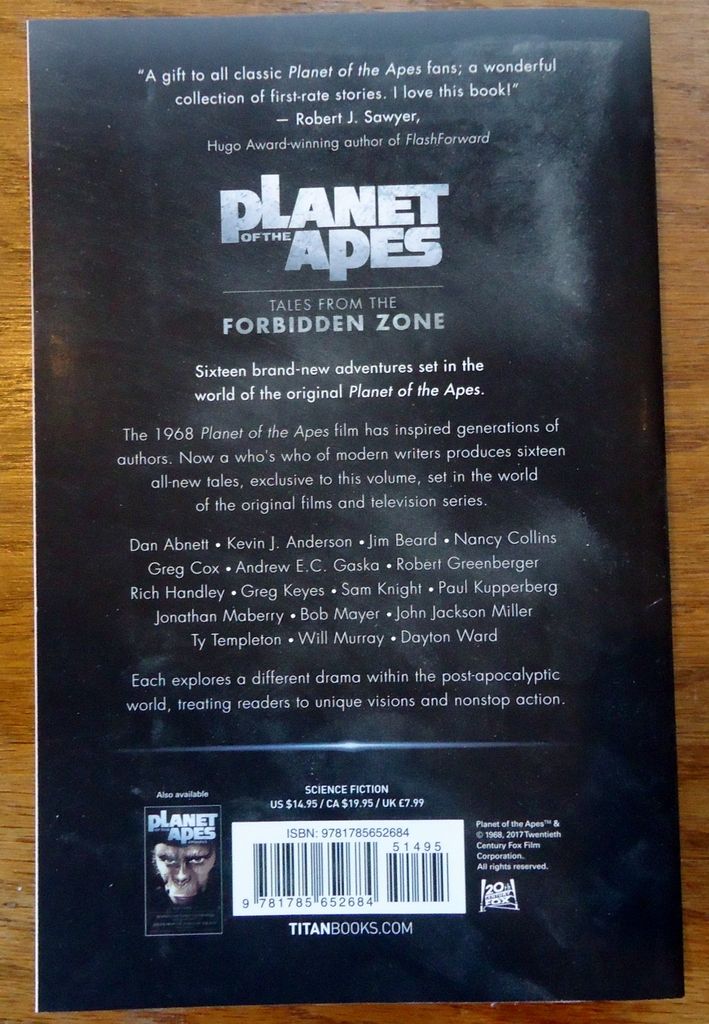 Now this was great on it's own, but check out the "house ads" in the back of the book...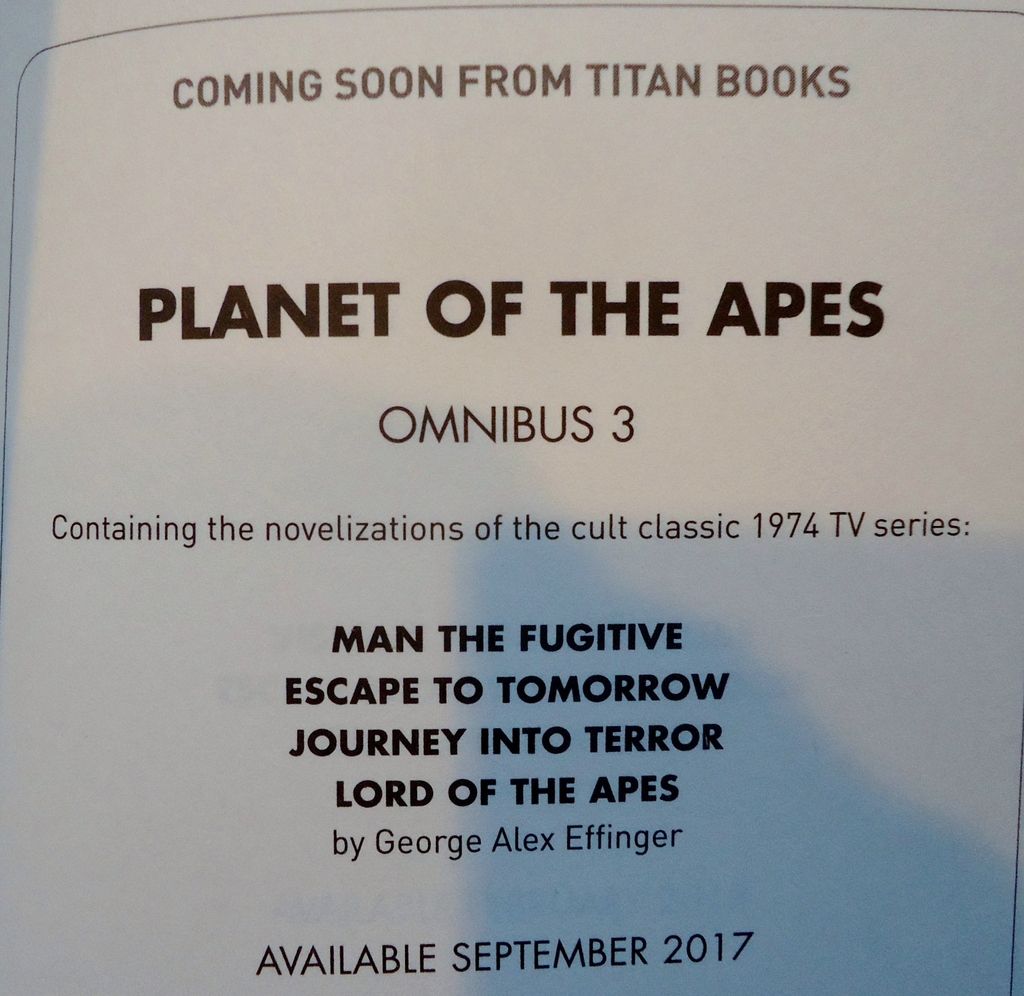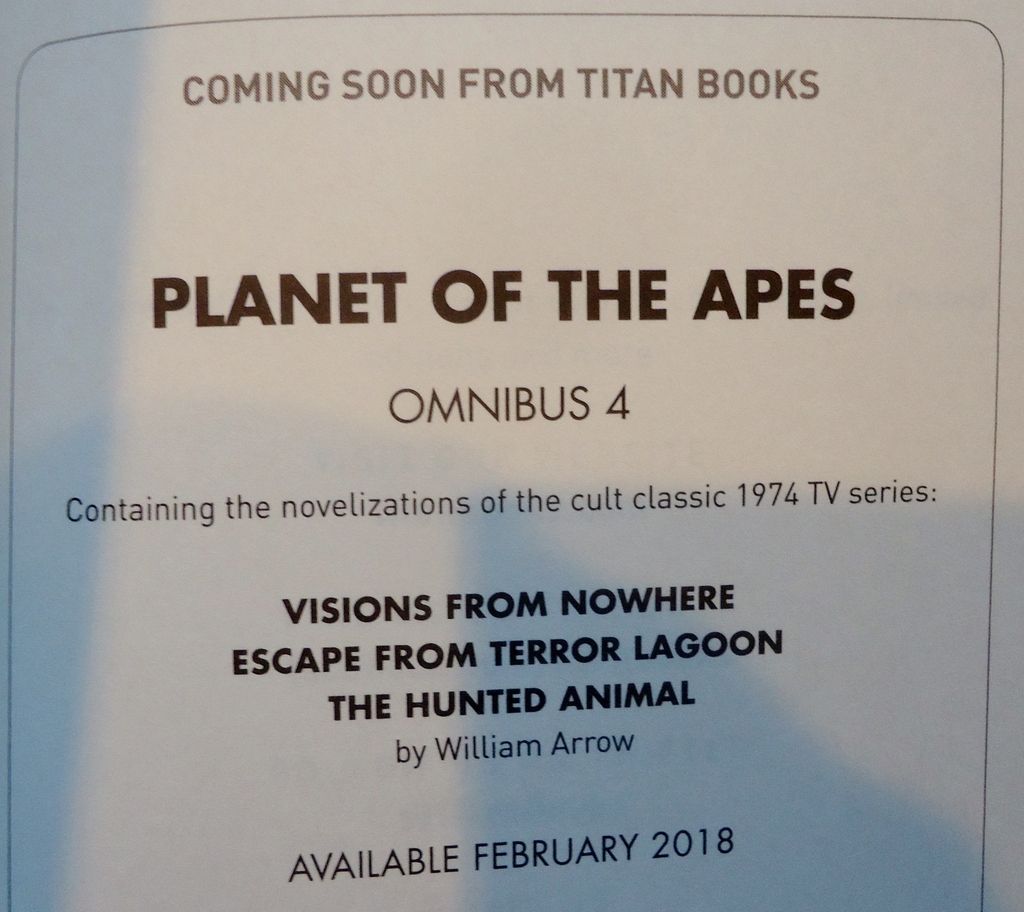 So it looks like all of these are going to be reprinted in nice big omnibus form.  I am most interested in the 4th omnibus, which will have all of my missing TV show books, but I will probably try to get all of these anyway.  Hope they will have some of the cover artwork to the original printings, but probably not.
In any case, I thought there might be a person or two here that would be interested in these new printings.  I know the originals are getting harder to find, and might be a bit expensive at times.