"No one I think is in my tree
I mean it must be high or low
That is you know you can't tune in
But it's all right
That is I think it's not too bad"
-John Lennon "Strawberry Fields Forever" 1967
The month of March has arrived like a lion, so it's time to tear open a new time capsule to see the world as it was 50 years ago… where we see images of an increasingly bloody war, psychedelic music, and a TV cross-over, while on the spinner racks, female characters grabbed the spotlight in the pages of Aquaman, Tomahawk, and Detective!
News of the Month
:
6th - Muhammad Ali is ordered by selective service to be inducted
7th - Jimmy Hoffa enters Lewisburg Federal Prison
8th - The U.S. Department of Defense announces that American forces in the Vietnam War suffered their heaviest casualties since the start of the war, with 232 men killed and 1,381 wounded during the week ending March 4
9th - Stalin's daughter Svetlana Allilujeva asks for political asylum in US
14th – in the first pick of the NFL-AFL common draft, the Baltimore Colts pick Bubba Smith
15th – Southwest Airlines is founded
18th - The first demonstration of "slow motion instant replay" on television is shown to viewers of ABC's Wide World of Sports
22nd - Muhammad Ali KOs Zora Folley in 7
25th – The Who & Cream make US debut at Murray the K's Easter Show
30th - Cover picture of Beatles' "Sgt Pepper's" is photographed
31st - Kicking off a tour with The Walker Brothers, Cat Stevens and Engelbert Humperdinck at The Astoria London, Jimi Hendrix sets fire to his guitar on stage for the first time, after which he was taken to hospital suffering burns to his hands
Newsreel of the Month
: Vietnam – 1st Cavalry Division Clashes With VC Force (March 21, 1967)
Magazine Cover of the Month
: Star Trek (TV Guide, March 4, 1967)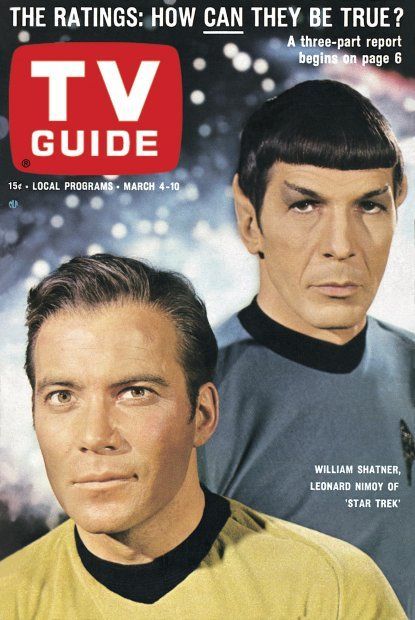 Music of the Month
: The Beatles latest single climbed the charts accompanied by a trippy new video, while the Supremes hit # 1 on Billboard for the ninth time with their latest ballad
US Top Singles
:
1. Baby I Need Your Loving - Johnny Rivers
2. Love Is Here & Now Your Gone – The Supremes
3. Lets Spend The Night Together/ Ruby Tuesday – The Rolling Stones
4. Sock It To Me Baby - Mitch Ryder & the Detroit Wheels
5. Penny Lane /Strawberry Fields – The Beatles
UK Top Singles
:
1. Release Me - Engelburt Humperdinck
2. Penny Lane /Strawberry Fields – Beatles
3. This Is My Song - Petula Clark
4. Edelweiss - Vince Hill
5. Here Comes My Baby - Tremeloes
Further Down the Charts
: The Spencer Davis Group and their 18-year-old wunderkind Steve Winwood had their first big American hit with "Gimme Some Lovin'" which topped out at #7… Wilson Pickett howled his way to #29 with "Everybody Needs Somebody"… Junior Walker's distinctive sax sent "Pucker Up Buttercup" to #31… Stephen Stills' commentary on the Sunset Strip riots catapulted the Buffalo Springfield to their first chart success with "For What It's Worth", which made it all the way to #7
Movie of the Month
: "Thoroughly Modern Millie" starring Julie Andrews, Mary Tyler Moore, and Carol Channing (premiered March 21, 1967)
TV Clip of the Month
: The Green Hornet and Kato guest star on "Batman" in an early TV cross-over (first aired March 1-2, 1967)
Sports Moment of the Month
: The UCLA Bruins defeat Dayton 79-64 to complete a perfect 30-0 season and win their third NCAA title in four years, led by the dominant play of freshman center Lew Alcindor (March 25, 1967)
Top 10 DC Comics of the Month
(as selected by Osgood Peabody, listed in order of their publication):
Aquaman #33
: Aqua-Girl makes her debut in "Aqualad's Deep-Six Chick"! (Cover by Nick Cardy)
Our Army at War #180
: Rock's patience gets tested when a Nazi officer taunts him in "You Can't Kill A GeneraL"! (Cover by Joe Kubert)
Tomahawk #110
: Melodrama swirls around the frontiersman when The Hood and Miss Liberty battle over him in "Tomahawk Must Die"! (Cover by Bob Brown)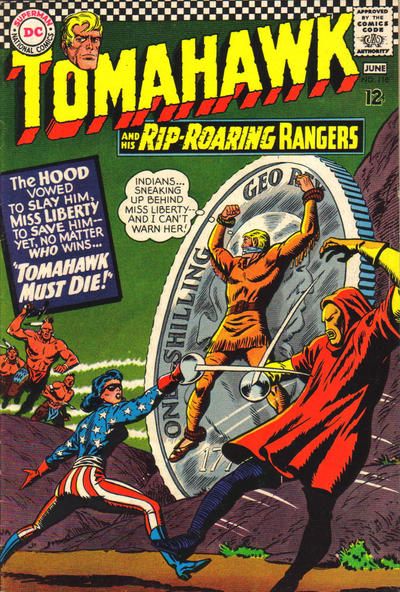 Doom Patrol #111
: A new foe challenges the World's Strangest Heroes in "Zarox-13, Emperor of the Cosmos", then the Negative Man's origin is retold in "Neg Man's Last Road"! (Cover by Bob Brown)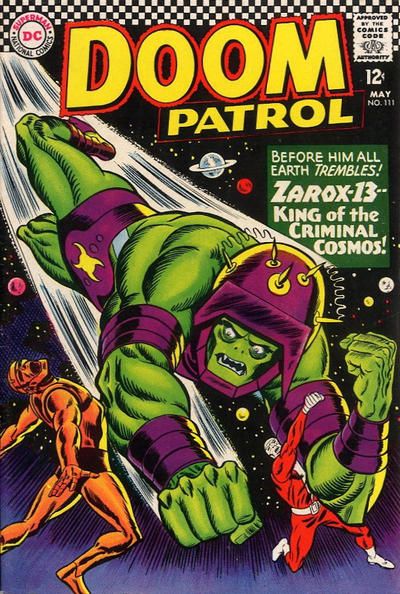 The Flash #170
: The Scarlet Speedster is aided by a trio of JSA members in "The See-Nothing Spells of Abra Kadabra"! (Cover by Carmine Infantino & Murphy Anderson)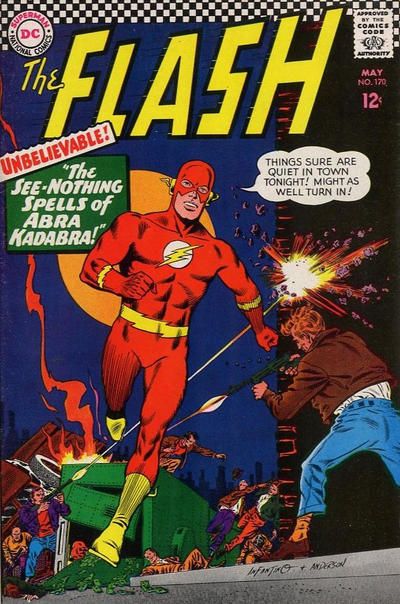 World's Finest Comics #166
: The Superman of the future appears for the final time in "The Danger of the Deadly Duo"! (Cover by Curt Swan & George Klein)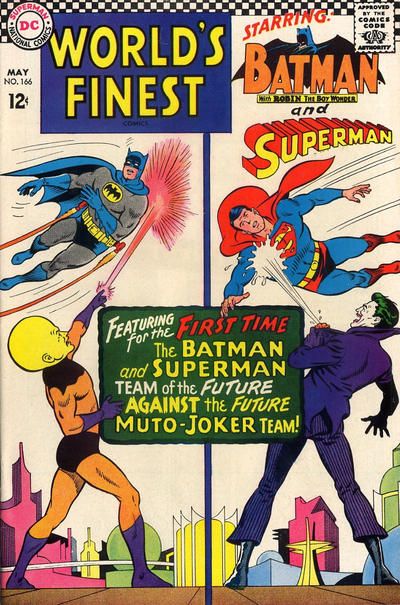 Justice League of America #53
: Hawkgirl guest stars with the World's Greatest Super-Heroes in "Secret Behind the Stolen Super-Weapons"! (Cover by Mike Sekowsky & Murphy Anderson)
Superboy #138
: A giant collection featuring Superboy and Krypto's most terrific battles! (Cover by Curt Swan & George Klein)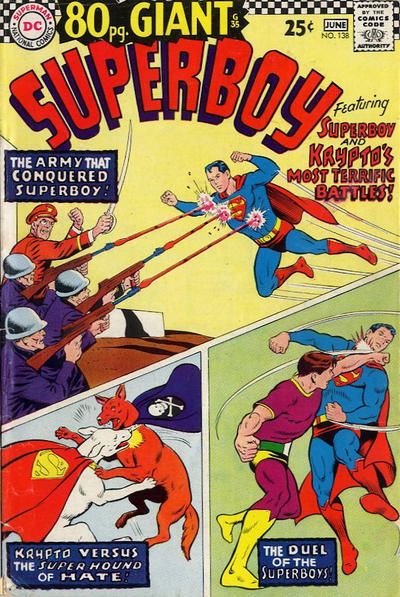 Adventure Comics #356
: Superboy and Mon-El are among "The Five Legion Orphans"! (Cover by Curt Swan & George Klein)
Detective Comics #363
: Will the Caped Crusader truly reveal his secret identity to Batgirl? Find out in "The True-False Face of Batman", plus the Ductile Detective searches for clues behind the strange events occurring in "Way-Out Day in Wishbone City"! (Cover by Carmine Infantino & Murphy Anderson)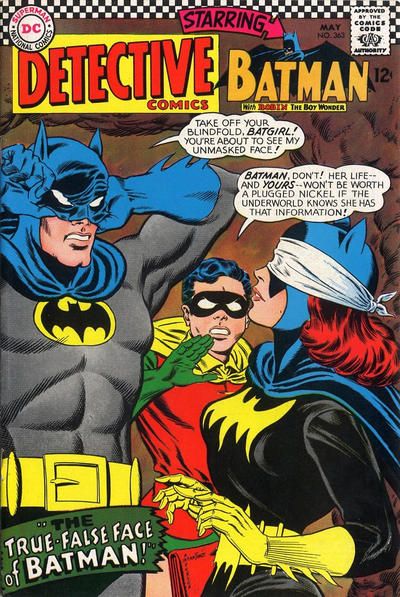 You can find all DC comics published this month right
here
courtesy of Mike Voiles' Time Machine!
You can also find a lot of other publishers' output this month courtesy of Mike's site right
here
.
And if you want to see what Marvel was up to this month, click right
here
to find the matching installment of the Marvel Masterworks Marathon!
.