Longtime members here may recall my 2008 posting of the Blammo! cigarette ad, sponsoring "My Little Apache!"
Well, apparently, that wasn't the only the only advertisement that Blammo! ran. There was also this little ad, which I think came from the inside back cover of an issue of Peter Porkchops: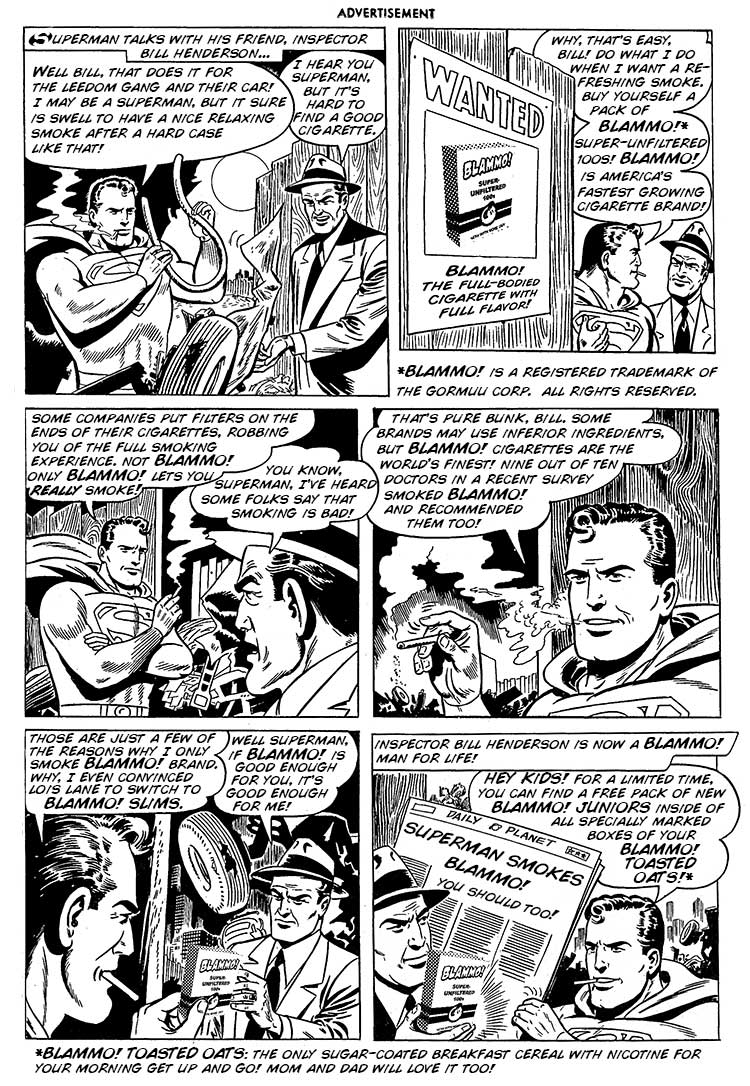 Standards sure were looser in the 1950s! I think it got pulled because Kellogg complained about Superman hawking Blammo! Toasted Oats instead of Kellogg's Pep.
-Eric