Tomb of Dracula 1-2: The Return of Dracula
by Gerry Conway, Gene Colan & (alas) Vince Colletta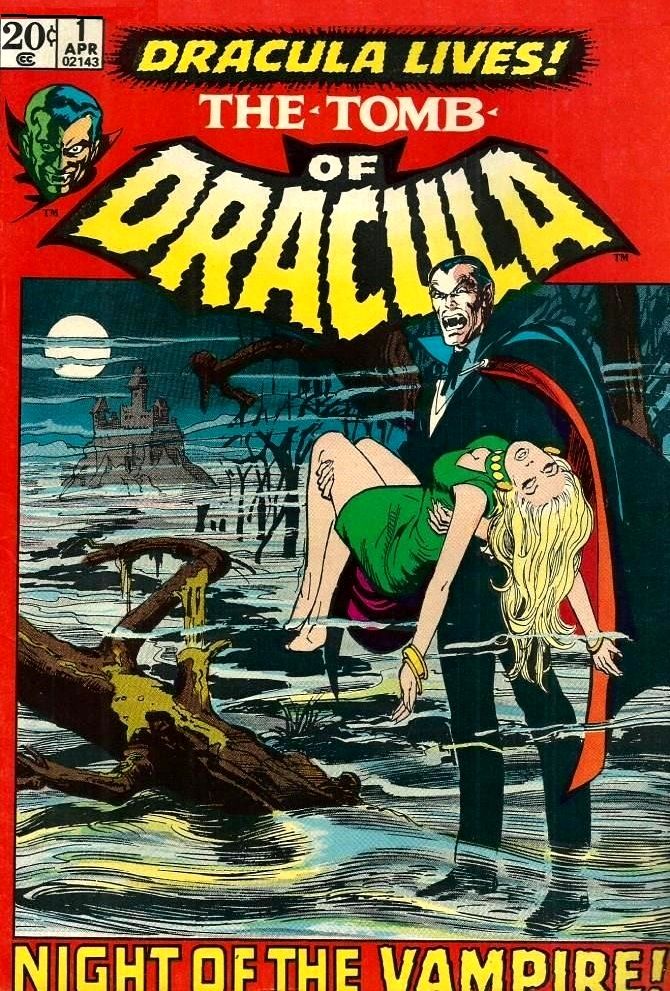 The first two issues, resurrecting the good Count in modern times (well, the 70s), introducing some of the mag's mainstays; Frank Drake, the Count's hapless descendant, and Clifton Graves, Frank's erstwhile best friend and soon to become Dracula's willing lackey.
I really liked Conway's contemporaneous scripting on Werewolf by Night, which led me to mistakenly conclude that he had an affinity for gothic horror, but there is no evidence of that here.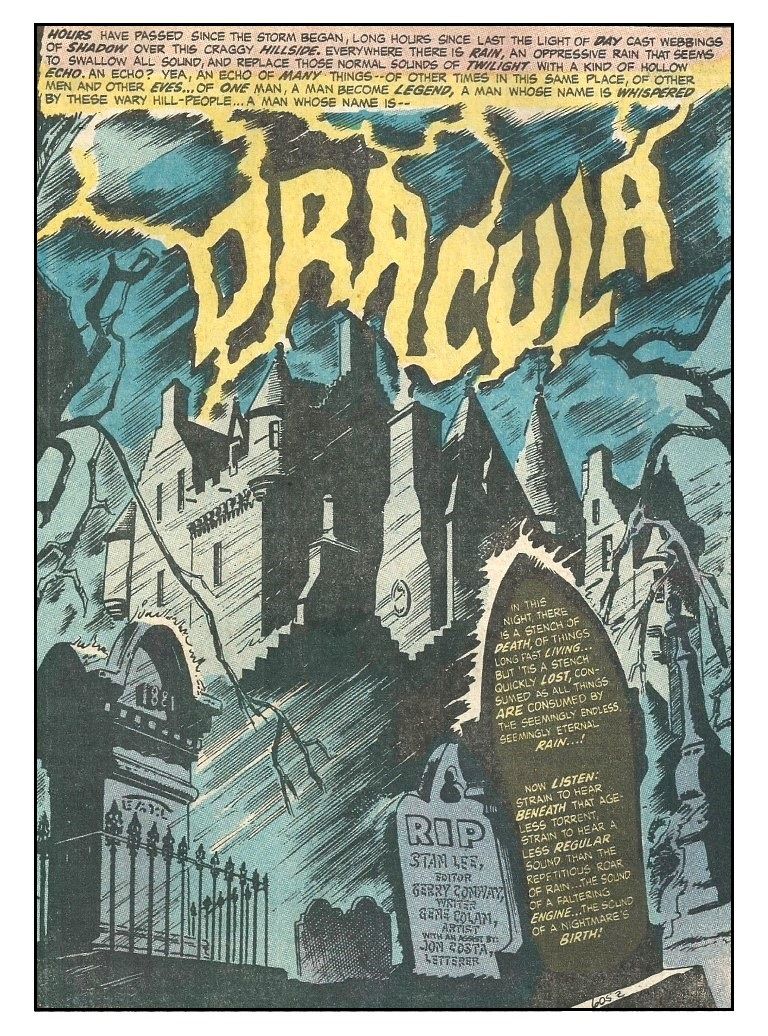 The writing is pretty abysmal, overwrought and histrionic. One of the conceits I find most annoying is the constant repetition of snatches of dialogue and especially of rhetorical questions posed by the omnipresent narrator. Stuff like: 'You wonder at his foreboding words, but their meaning escapes you doesn't it Frank? Doesn't it?' 
It's a narrative device a lot of 70s writers used, particularly on the horror titles, apparently to add pathos, but it's tedious and repetitious.  Then again, I used to dig that stuff as a kid in the 70s. It all seemed very heavy and introspective, as if the writers were plumbing the depths of the soul, continually in pursuit of the truth. The truth! Aye, that's what you're looking for, isn't ìt Frank? Isn't it!?!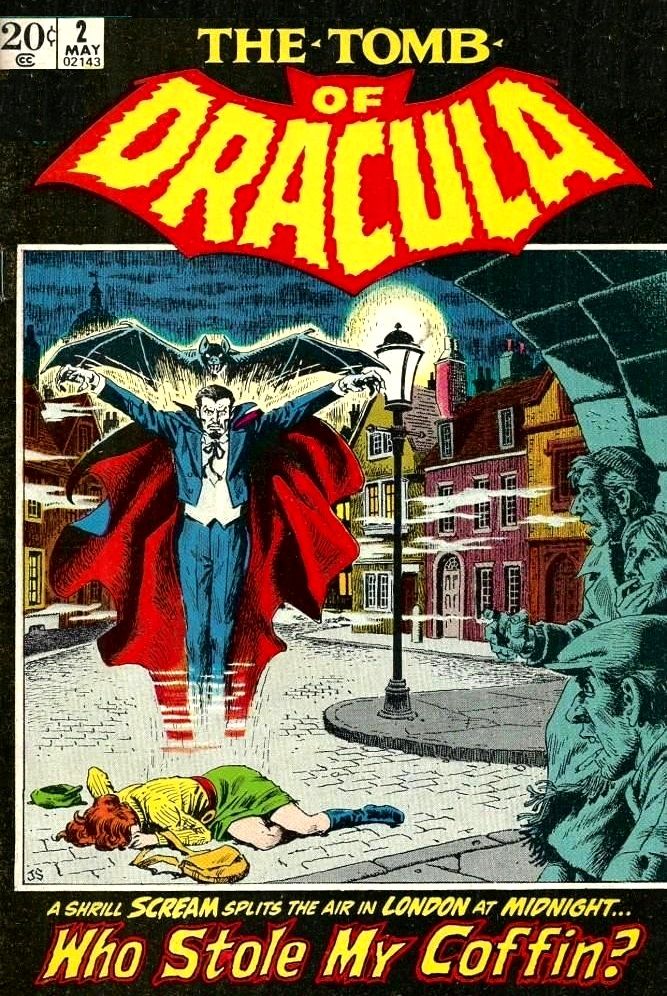 The material is much better served by the moody artwork by gothic meister Gene Colan, who even inks himself on issue 1. This was the mag Colan was born to illustrate (or perhaps raised from the dead for, hmmm) and his love for the genre is evident. Everything is shrouded in swirling mist and shadows, alive with menace and mystery.
Sadly, Gene's subtle artwork is hamstrung by Vince Colletta's inks on issue 2. I'm not a Colletta hater. I for one like his inks over Kirby on Thor, but he wasn't compatible with Colan, draining all the nuance, subtly and invisible menace from his pencils, which is essential for a mag like ToD. Let's put it this way, Colletta's inks are too anemic for Drac (arf, arf).
All in all, the mag got off to a mixed start. The writing was not promising, but it was clear from the start that Colan was the ideal choice. At the time, there was nobody else in comics who could've done the material equal justice, except Neal Adams and that was unlikely. Wrightson for instance, was too quirky for a mag like ToD that thrived on a photo-realistic approach, which enhanced the horror. Perhaps that's just 20-20 hindsight, but Colan made the character so much his own, it's impossible to conceive anyone else having done it.