"To build may have to be the slow and laborious task of years. To destroy can be the thoughtless act of a single day. "
-Winston Churchill, 9/29/1959
In this bonus time capsule, we'll journey back to September of 1959, a month that saw Nikita Khrushchev barnstorm the country and the Mercury 7 enter the limelight, while on the spinner racks, we were treated to an alien Superman, an invisible destroyer, and a giant hand!!
News of the Month
:
11th - Congress passes a bill authorizing food stamps for poor Americans
15th - Soviet Premier Khrushchev arrives in US to begin a 13-day visit
19th - Khrushchev is denied access to Disneyland
26th - Milwaukee Braves Warren Spahn becomes winningest National League lefty
29th - "Many Loves Of Dobie Gillis" debuts on CBS-TV
29th - Dodgers win game 2 of playoff, 6-5, & take NL pennant
Newsreel of the Month
: Highlights of Khrushchev's visit to US
Magazine Cover of the Month
: The Astronauts (Life Magazine, September 14, 1959)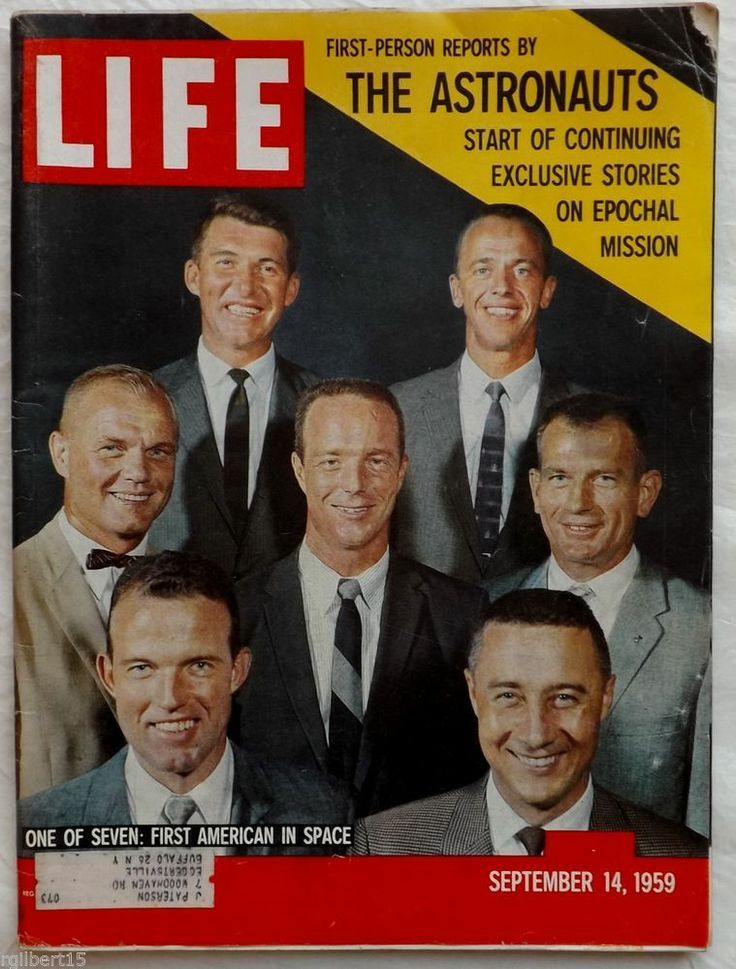 Music of the Month
:
US Top Singles
:
1. Sleep Walk - Santo & Johnny
2. The Three Bells - The Browns
3. I'm Gonna Get Married - Lloyd Price
4. Sea Of Love - Phil Phillips with The Twilights
5. (Til') I Kissed You - Everly Brothers
UK Top Singles
:
1. Only Sixteen - Craig Douglas
2. Living Doll - Cliff Richard
3. Lonely Boy - Paula Anka
4. Here Comes Summer - Jerry Keller
5. China Tea - Russ Conway
Movie of the Month
: "The Great St. Louis Bank Robbery" starring Steve McQueen, Crahan Denton, and David Clarke (premiered September 10, 1959)
TV Clips of the Month
: Openings for all new shows debuting in the fall of '59, including Bonanza, the Twilight Zone, Dennis the Menace, and Dobie Gillis
Sports Moment of the Month
: The Chicago White Sox clinch their first pennant in 40 years with a 4-2 victory over the Cleveland Indians (September 22, 1959)
Top 10 DC Comics of the Month
(as selected by Osgood Peabody, listed in order of their publication):
Mystery In Space #55
: Adam Strange and Alanna battle "The Beast from the Runaway World" plus two more sci-fi thrillers! (Cover by Gil Kane & Jack Adler)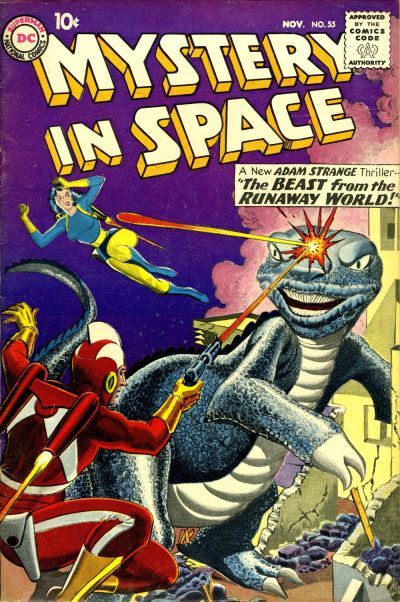 World's Finest Comics #105
: Your Two Favorite Heroes combat "The Alien Superman" plus Tommy Tomorrow reins in "The Reckless Rookie" and Green Arrow matches wits with "The Mighty Mr. Miniature"! (Cover by Curt Swan & Stan Kaye)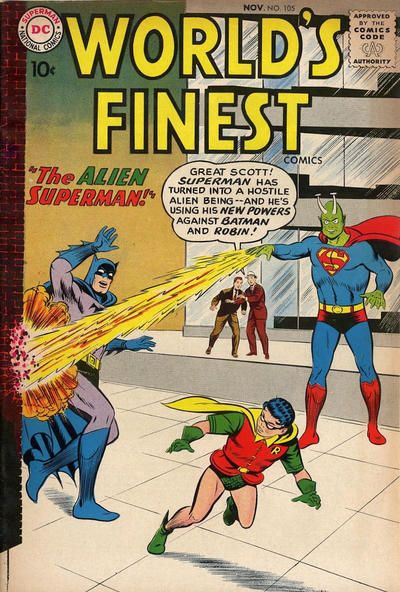 Western Comics #78
: Matt Savage deals with a "Revolt In Painted Canyon", while Pow-Wow Smith is lauded at "The Sheriff's Birthday Party", and the Wyoming Kid unravels "The Secret of the Empty Bottles"! (Cover by Gil Kane)
Superman #133
: Uncle Sam gets a shot in the arm when "Superman Joins the Army", plus find out the amazing story behind "The Super-Luck of Badge 77", and go back in time to discover "How Perry White Hired Clark Kent"! (Cover by Curt & Stan Kaye)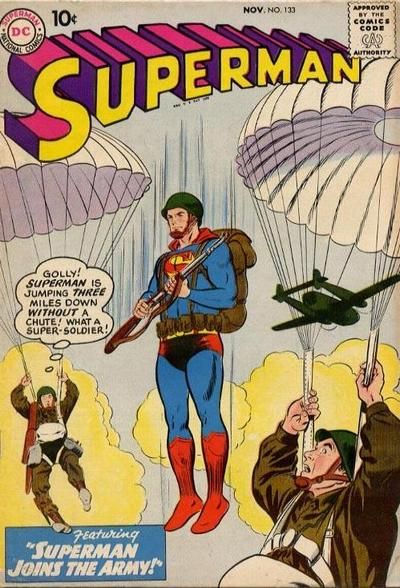 Lois Lane #13
: Why is Lois wearing a lead box on her head? You'll find the stunning answer in "The Shocking Secret of Lois Lane"! Plus Miss Lane returns to her home town in "Introducing … Lois Lane's Parents" and goes undercover in "Alias Lois Lane"! (Cover by Curt Swan & Stan Kaye)
Detective Comics #273
: The Caped Crusader disguises himself to uncover "The Secret of the Dragon Society", plus Roy Raymond debunks "The Plunderers from Pluto" and The Martian Manhunter has a coming-out party in "The Unmasking of J'onn J'onnz"! (Cover by Sheldon Moldoff)
Showcase #23
: In the Emerald Gladiator's second try-out issue, he is called on to handle a crisis on Venus in "Summons from Space", then tackles a mysterious disembodied menace in "The Invisible Destroyer"! (Cover by Gil Kane & Joe Giella)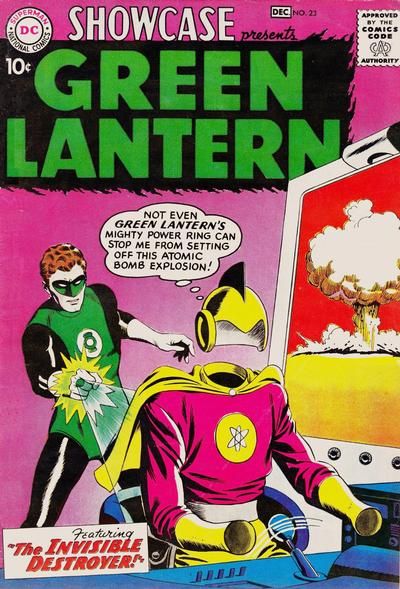 Strange Adventures #110
: Find out the amazing story behind "The Hand from Beyond", plus two other sci-fi thrillers! (Cover by Gil Kane & Jack Adler)
Action Comics #258
: Superman banishes his cousin from her adopted planet in "Supergirl's Farewell to Earth", plus the Man of Steel contends with "The Menace of Cosmic Man" and "Congorilla Goes to War"! (Cover by Curt Swan & Stan Kaye)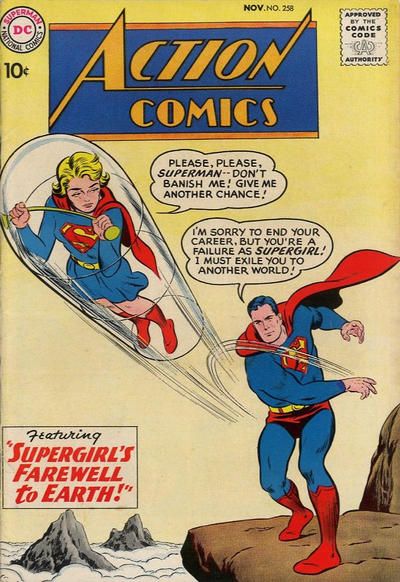 Adventure Comics #266
: The Boy of Steel is plagued by "The Super-Pranks of Superdog", plus "Aquaman Meets Aquagirl", and Green Arrow solves "The Case of the Vanishing Arrows!" (Cover by Curt Swan & Stan Kaye)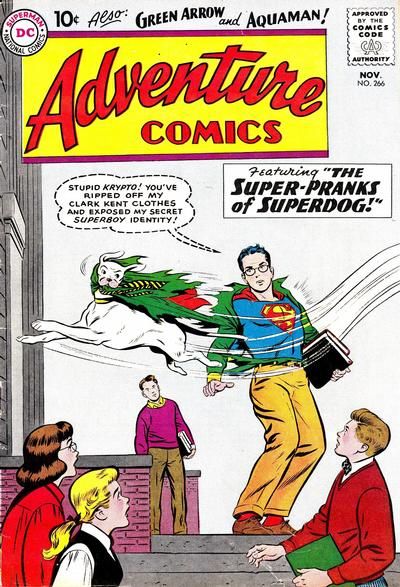 You can find all DC comics published this month right
here
courtesy of Mike Voiles' Time Machine!
You can also find a lot of other publishers' output this month courtesy of Mike's site right
here
.
.