"A revolution is coming: a revolution which will be peaceful if we are wise enough, compassionate if we care enough, successful if we are fortunate enough – but a revolution which is coming whether we will it or not. We can affect its character, we cannot alter its inevitability."
- Robert F. Kennedy, speech in the United States Senate, 5/9/1966
Another page on the calendar turns, so it's time to open up another capsule… back to May of 1966 we go… a month that saw more unrest in Vietnam, a pair of iconic album releases in the US, and a bloody heavyweight match in England… and in the four color world, Speedy had his first adventure with the Teen Titans, two prominent DC heroes were pronounced dead, and a child prodigy began chronicling the adventures of the Legion of Super-Heroes….
News of the Month
:
5th - Montreal Canadiens beat Detroit Red Wings 3-2 in OT of Game 6 to win Stanley Cup
8th – Frank Robinson launches the only home run ever hit out of Baltimore's Memorial Park
9th - The People's Republic of China detonates its third nuclear weapon, and claims that the bomb contained "thermonuclear material"
12th - St Louis' Busch Stadium opens, Braves lose to Cards 4-3 in 12 innings
16th - Beach Boys' "Pets Sounds" , and Bob Dylan's "Blonde on Blonde" are both released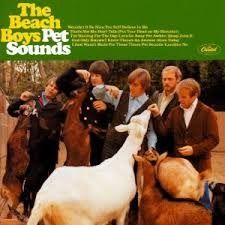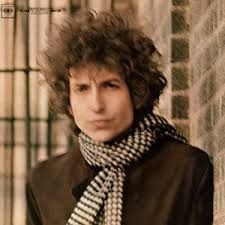 26th - Buddhist sets himself on fire at US consulate in Hué, South Vietnam
Newsreel of the Month
: Vietnam Unrest – Buddhists Roam in Saigon and DaNang (May 26, 1966)
Magazine Cover of the Month
: New Madness at the Discotheque (Life Magazine, May 27, 1966)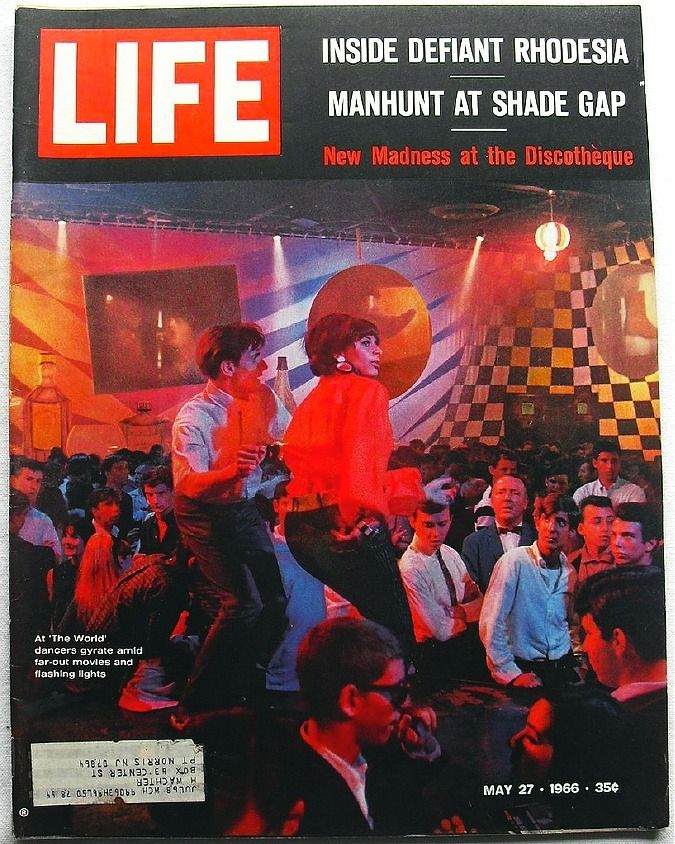 Music of the Month
: Manfred Mann regained the top of the UK charts, the Beach Boys first single off of their masterpiece "Pet Sounds" got huge play on both sides of the Atlantic, a blue-eyed soul group from Jersey known as the Young Rascals had their first big hit, while Bob Dylan, backed by a raucous brass band ,climbed the charts with his latest single
US Top Singles
:
1. Monday Monday – The Mamas & The Papas
2. Good Lovin' – The Young Rascals3. Rainy Day Women #12 & 35 - Bob Dylan
4. Kicks - Paul Revere & the Raiders
5. When A Man Loves A Woman - Percy Sledge
UK Top Singles
:
1. Pretty Flamingo - Manfred Mann2. Sloop John B – The Beach Boys
3. Daydream – The Lovin' Spoonful
4. You Don't Have To Say You Love Me - Dusty Springfield
5. Pied Piper - Crispian St. Peters
Further Down /Off the Charts
: Jeff Beck's seering feedback propelled the Yardbirds to #11 with "Shapes of Things", while in southern California, a group called Captain Beefheart and his Magic Band recorded a bluesy version of "Diddy Wah Diddy", which though it didn't register in the Billboard 100, was a big regional hit in May of '66
Movie of the Month
: "The Russians Are Coming the Russians Are Coming" starring Carl Reiner, Eva Marie Saint, Alan Arkin, Brian Keith, and Jonathan Winters (premiered May 25, 1966)
TV Clip of the Month
: Frank McHugh guest stars as the town drunk on F Troop in "Will the Real Captain Try to Stand Up" (first aired May 10, 1966)
F Troop S01E34 5-10-1966- Will the Real Captain...
by superannuatedlps
Sports Moment of the Month
: Muhammad Ali defeats Henry Cooper in London as the referee stops the fight in the sixth round due to a grisly cut above the challenger's eye (May 21, 1966)
Top 10 DC Comics of the Month
(as selected by Osgood Peabody, listed in order of their publication):
Our Army at War #169
: On the African front, Sgt. Rock finds himself lost and blinded with a "Nazi On My Back"! (Cover by Joe Kubert)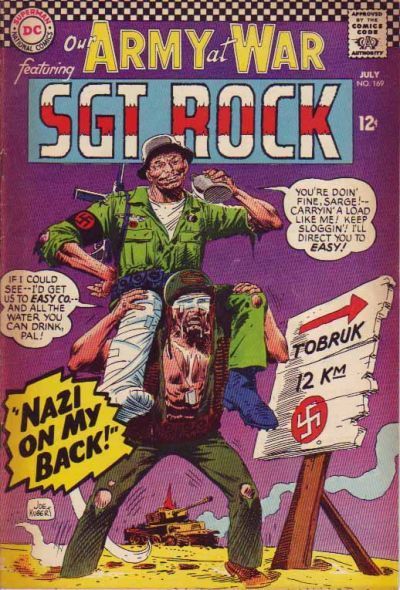 Lois Lane #66
: Two vintage tales of Weisinger wackiness… "They Call Me the Cat" and "Lois Lane, Witch-Doctor"! (Cover by Kurt Schaffenberger)
Batman #182
: Another giant collection featuring the Strange Lives of Batman & Robin! (cover by Sheldon Moldoff, Win Mortimer, Stan Kaye, and Charles Paris)
Teen Titans #4
: Speedy makes his first appearance with the Teen Titans in "The Secret Olympic Heroes!" (Cover by Nick Cardy)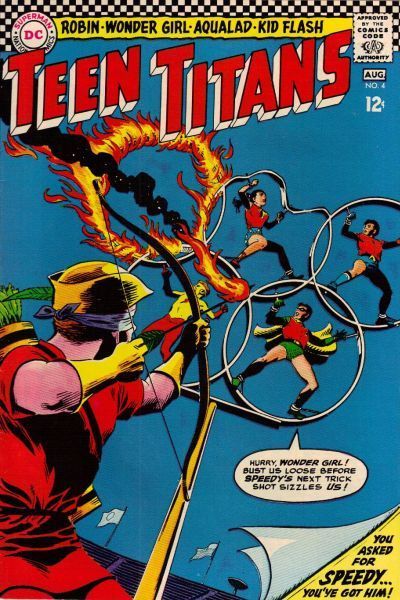 Green Lantern #46
: Can it be true? Is Hal Jordan really dead? Find out in "The End of a Gladiator"! (Cover by Gil Kane)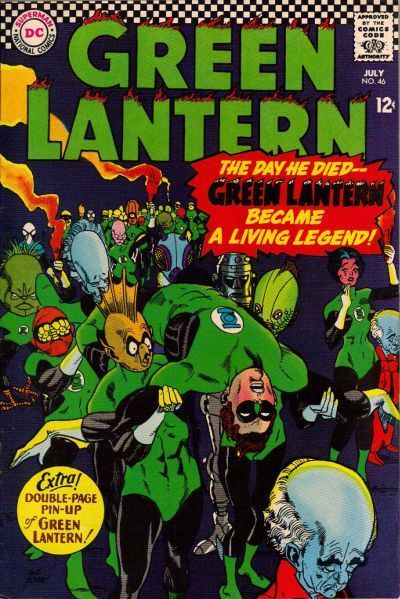 Showcase #63
: The second outing of the Inferior Five lampoons a certain green behemoth from the Marvelous competition in "Conquer Man-Mountain – Because He's There!" (Cover by Joe Orlando & Mike Esposito)
Action Comics #339
: The Superman of 2965 concludes his battle with his arch-enemy in "Muto Versus the Man of Tomorrow", while the Maid of Steel squares off against one of her cousin's foes in "Brainiac's Blitz"! (Cover by Curt Swan & George Klein)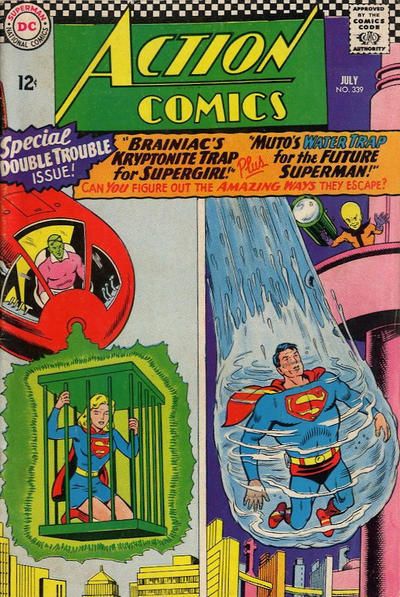 Adventure Comics #346
: A new era dawns for the Legion of Super-Heroes with an influx of four new members in "One of Us is a Traitor"! (Cover by Curt Swan & George Klein)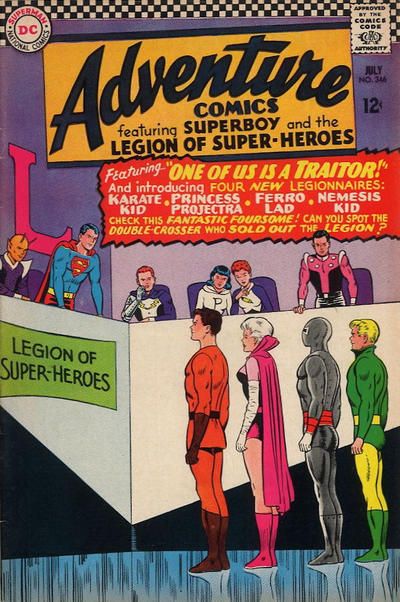 Detective Comics #353
: One of the Flash's rogues squares off against the Dynamic Duo in "The Weather Wizard's Triple-Treasure Thefts", while the Ductile Detective unravels "The Puzzling Prophecies of the Tea Leaves"! (Cover by Carmine Infantino & Joe Giella)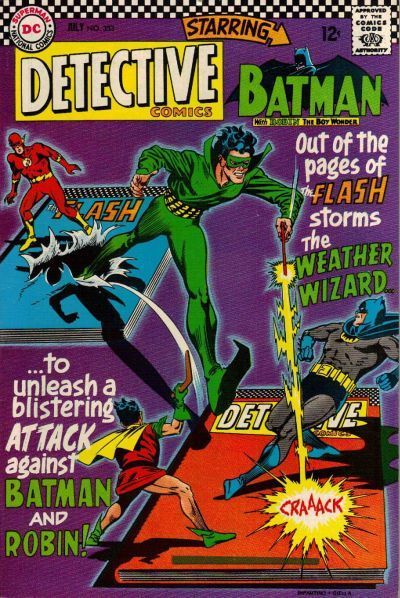 Strange Adventures #190
: Animal Man dons a new costume in his third adventure, plus the Immortal Man lives to fight another day! (Cover by Carmine Infantino & Murphy Anderson)
You can find all DC comics published this month right
here
courtesy of Mike Voiles' Time Machine!
You can also find a lot of other publishers' output this month courtesy of Mike's site right
here
.
And if you want to see what Marvel was up to this month, click right
here
to find the matching installment of the Marvel Masterworks Marathon!
.