"In the past 40 months, I have toured every state in the Union and I have talked to Democrats in all walks of life. I therefore believe that I can win the nomination, and win the election."
- JFK, announcing his candidacy for President -1/2/1960
This bonus installment takes us back to the very beginning of the 1960s, when a young man from Boston announced he was running for president, and the comic book racks were still full of monsters and aliens!
News of the Month
:
4th - French author Albert Camus dies in an auto accident at age 46
6th - At the Johns Hopkins University Hospital in Baltimore, an emergency room intern, Dr. Henry Thomas, becomes the first person to save a life using CPR
9th - Building of Aswan dam in Egypt begins
14th - US Army promotes Elvis Presley to Sergeant
19th - US & Japan sign joint defense treaty
24th - Algeria uprising against France begins
28th – Reacting to the New American Football League, the NFL announces its first new expansion franchises since 1949 - Dallas Cowboys (beginning in 1960) & Minnesota Vikings (beginning in 1961)
Newsreel of the Month
: Kennedy Tosses Hat in the Ring (January 2, 1960)
Magazine Cover of the Month
: President Dwight D. Eisenhower (Time Magazine, January 4, 1960)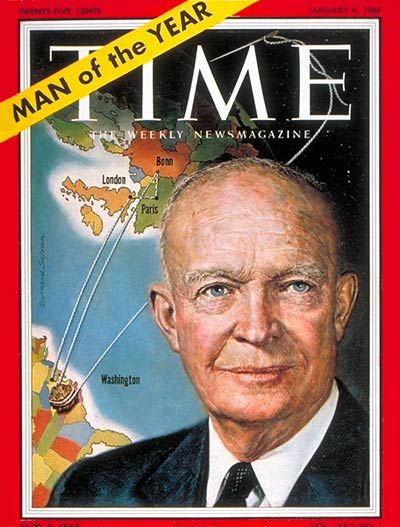 Music of the Month
:
US Top Singles
:
1. El Paso - Marty Robbins
2. Why - Frankie Avalon
3. Running Bear - Johnny Preston
4. The Big Hurt - Miss Toni Fisher
5. Way Down Yonder In New Orleans - Freddy Cannon
UK Top Singles
:
1. What Do You Want To Make Those Eyes At Me For - Emile Ford
2. Want Do You Want - Adam Faith
3. Oh Carol - Neil Sedaka
4. Staccato's Theme - Everly Brothers
5. Little White Bull - Tommy Steele
Movie of the Month
: "Cash McCall" starring James Garner, Natalie Wood and Nina Foch (premiered January 27, 1960)
TV Clip of the Month
: You can check out a pre-Opie Ron Howard (age 5!) playing the role of Stewart in "Dennis Haunts a House" on the Dennis the Menace series (first aired January 3, 1960)
Sports Moment of the Month
: 33-year-old Pete Rozelle is elected NFL commissioner on the 23rd ballot (January 26, 1960)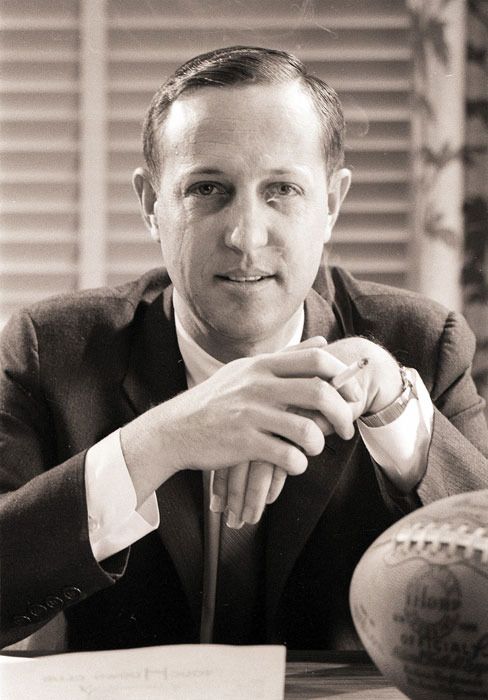 Top 10 DC Comics of the Month
(as selected by Osgood Peabody, listed in order of their publication):
Our Army at War #92
: The members of Easy Company begin getting superstitious in "Luck of Easy" (cover by Jerry Grandenetti)
Superboy #79
: The Boy of Steel probes his mind for memories of his early life for the first time in "Life on Krypton", plus travel back in time to meet "The Notorious Captain Sinbad Kent"! (cover by Curt Swan & Stan Kaye)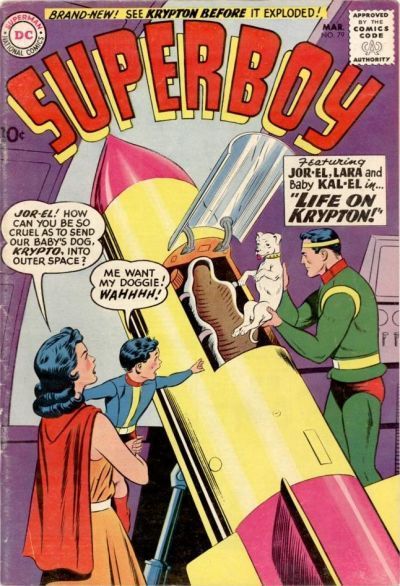 Jimmy Olsen #43
: Superman's pal tries to launch "Jimmy Olsen's Four Fads", goes undercover as "Phantom Fingers Olsen", and becomes the victim of "Jimmy Olsen's Private Monster"! (Cover by Curt Swan & Stan Kaye)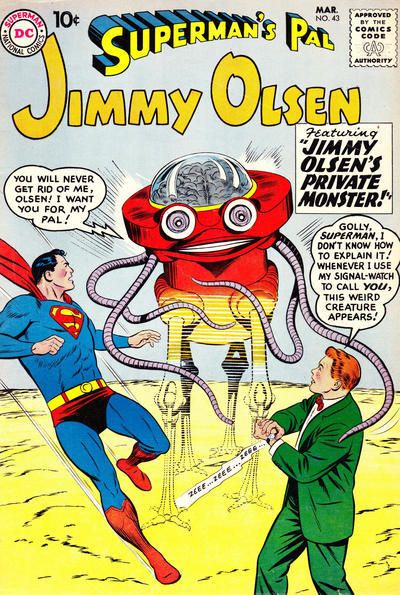 Batman #130
: The Caped Crusaders battle Lex Luthor in "The Hand from Nowhere"! (Cover by Sheldon Moldoff)
Mystery in Space #58
: Adam Strange takes on a trio of mysterious men with god-like powers in "Chariot in the Sky" (Cover by Gil Kane & Murphy Anderson)
World's Finest Comics #108
: Your Two Favorite Heroes face the menace of "The Star Creatures"! (Cover by Curt Swan & Stan Kaye)
Showcase #25
: Rip Hunter returns for his third try-out in "Captives of the Medieval Sorcerer"! (Cover by Joe Kubert & Jack Adler)
Strange Adventures #114
: Find out the mystery behind "The Secret of the Flying Buzz-Saw", plus Star Hawkins makes his debut in "The Case of the Martian Witness"! (Cover by Gil Kane & Joe Giella)
Action Comics #262
: What happens "When Superman Lost His Powers", plus why is the Girl of Steel suddenly immune to kryptonite? You'll find the answer in "Supergirl's Greatest Victory"! (Cover by Curt Swan & Stan Kaye)
Adventure Comics #270
: Aliens secretly replace Ma and Pa Kent in "The Stolen Identities"! (Cover by Curt Swan & Stan Kaye)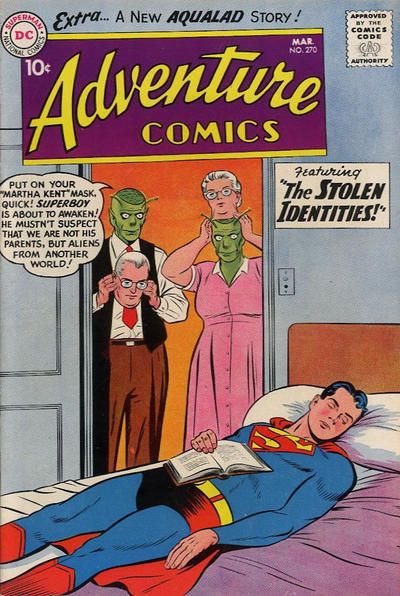 You can find all DC comics published this month right
here
courtesy of Mike Voiles' Time Machine!
You can also find a lot of other publishers' output this month courtesy of Mike's site right
here
.
.