" Life is like that old Spanish saying: 'He who plants the lettuce doesn't always eat the salad'"
- Actor Anthony Quinn in the "Sunday Express", October 13, 1963
It's time once again to tear the wrapper off of another time capsule, and visit the world of 50 years ago, where you'll find an English rake, a blonde bombshell, and a gremlin on the wing, while the comic book racks are overflowing with robots, dinosaurs, monsters and cavemen!
News of the Month
:
2nd - Dodgers' Sandy Koufax strikes out World Series record 15 Yankees
4th - Hurricane Flora kills 6,000 in Cuba & Haiti
10th - Treaty banning atmospheric nuclear tests signed by US, UK, USSR
11th - Edith Piaf, French singer, dies at 47
13th - "Beatlemania" is coined after Beatles appear at Palladium
20th - South Africa begins trial of Nelson Mandela & 8 others on conspiracy
23rd - Neil Simon's "Barefoot in the Park," premieres in New York City
25th - Beatles begin their 1st full foreign tour in Sweden
Newsreel of the Month
JFK say yes for wheat for Russia (October 9, 1963)
Magazine Cover of the Month
: Yvette Mimieux (Life Magazine, October 25, 1963)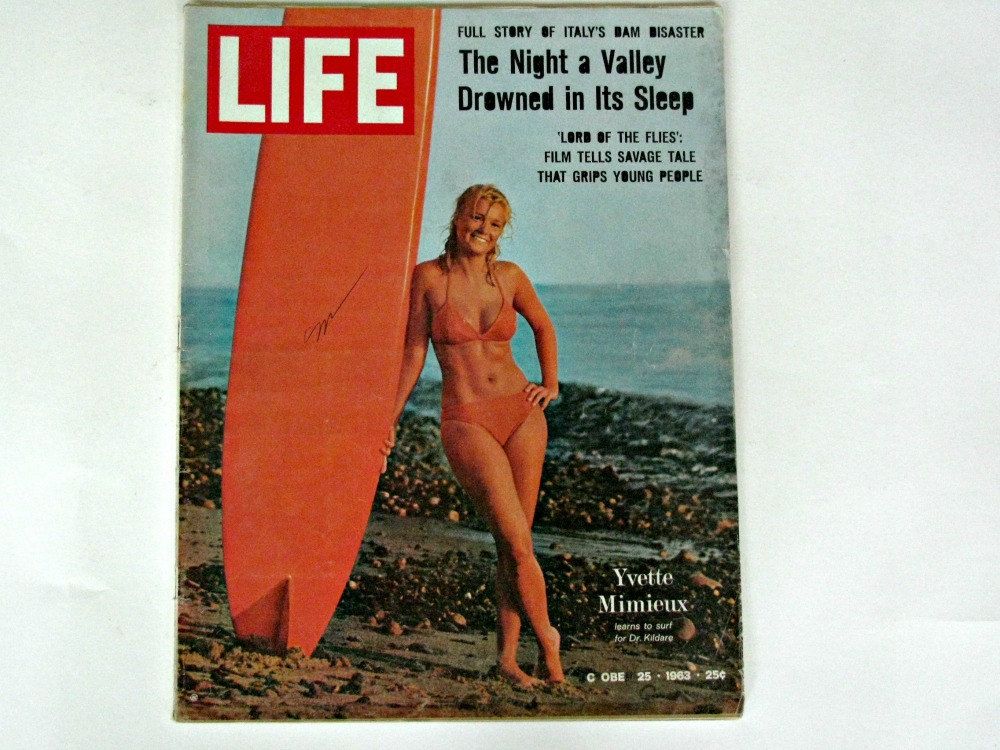 Music of the Month
:
US Top Singles
1. Sugar Shack - Jimmy Gilmer & the Fireballs
2. Be My Baby - Ronettes
3. Blue Velvet - Bobby Vinton
4. Busted - Ray Charles
5. Cry Baby - Garnet Mimms & the Enchanters
UK Top Singles
1. Do You Love Me - Brian Poole & the Tremeloes
2. Then He Kissed Me - Crystals
3. She Loves You - Beatles
4. If I Had A Hammer - Trini Lopaz
5. Blue Bayou - Roy Orbison
Movie of the Month
: "Tom Jones" starring Albert Finney, Susannah York, George Devine, and Diane Cilento (premiered October 6, 1963)
TV Clips of the Month
: Two very different, but very memorable clips this month…
First, a pair of legendary singers share the stage as Barbra Streisand appears on the Judy Garland Show (first aired October 6, 1963)
A few days later, a classic episode of the Twilight Zone aired, featuring a very disturbed William Shatner in "Nightmare at 20,000 Feet" (first aired October 11, 1963)
Sports Moment of the Month
: Sandy Koufax pitches another gem as the LA Dodgers complete a 4 game sweep of the NY Yankees to win the 1963 World Series (October 6, 1963)
Top 10 DC Comics of the Month
(as selected by Osgood Peabody, listed in order of their publication):
Green Lantern #25
: Hector Hammond uses Sonar as a pawn in his scheme to carry out his revenge on the Emerald Gladiator! (Cover by Gil Kane & Murphy Anderson)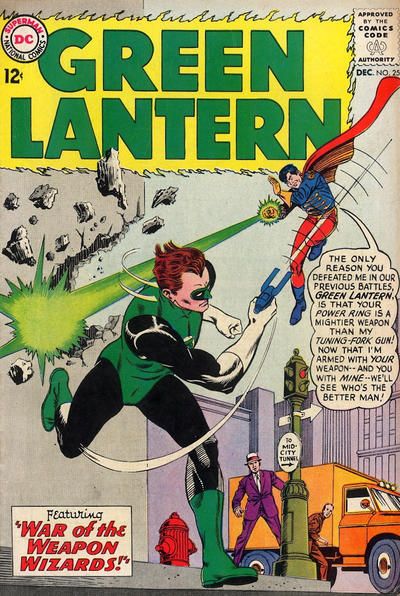 The Atom #10
: The Mighty Mite is enlisted by the CIA to go undercover in "Ride a Deadly Grenade", plus find out why Jean Loring is forced to defend a swan that's been arrested for robbery in "The Mysterious Swan-Maiden"! (Cover by Gil Kane & Murphy Anderson)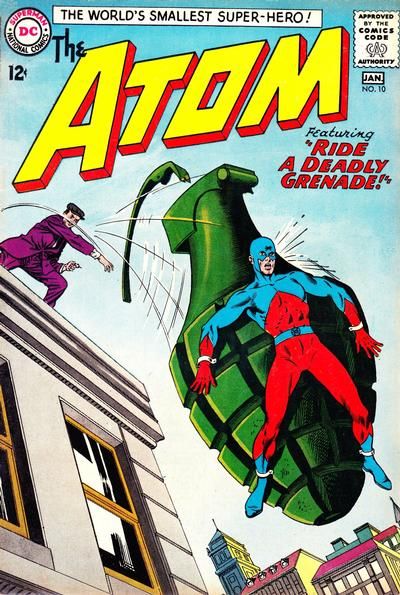 My Greatest Adventure #84
: The Doom Patrol's arch-enemy gains control over Robotman in "The Return of General Immortus"!(Cover by Bruno Premiani)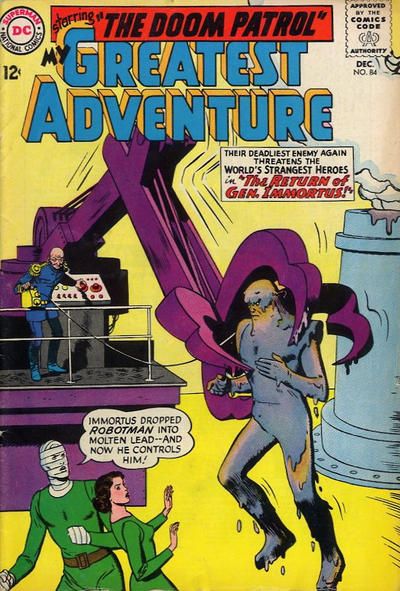 The Flash #141
: An underworld tailor plays a key role in "The Mystery of Flash's Third Identity" (Cover by Carmine Infantino & Murphy Anderson)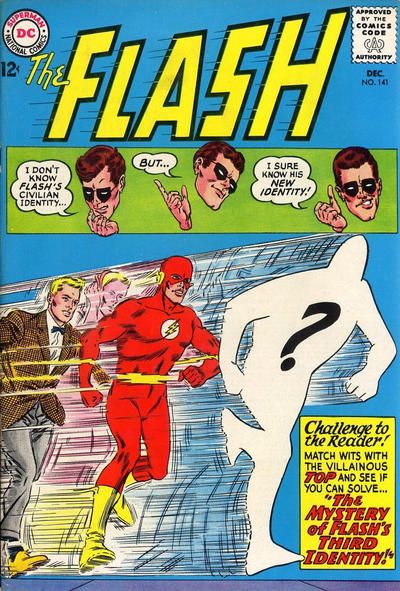 Justice League of America #24
: The World's Greatest Super-Heroes once again face the deadly Kanjar Ro in "Decoy Missions of the Justice League"! (Cover by Murphy Anderson)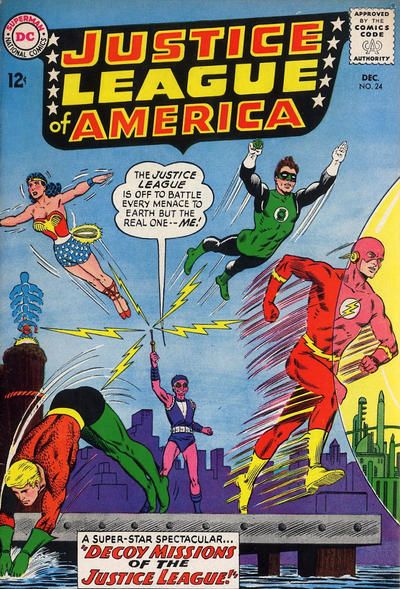 Mystery In Space #88
: Adam Strange battles "The Robot-Wraith of Rann", while Mavis Trent masquerades as Hawkgirl in a "Topsy-Turvy Day in Midway City"! (Cover by Carmine Infantino & Murphy Anderson)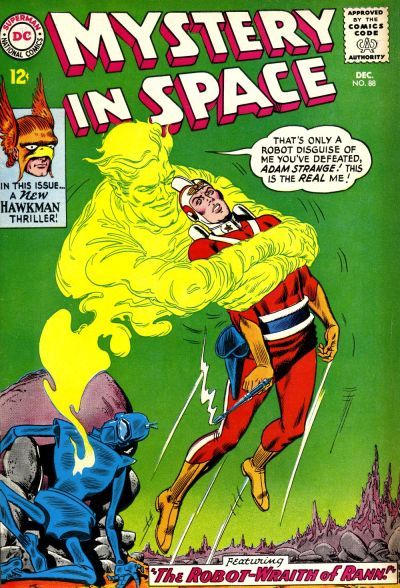 World's Finest #138
: In his final Silver Age appearance, Professor Carter Nichols assists the Dynamic Duo in a prehistoric time trip, where they and the Man of Steel must unravel "The Secret of the Captive Cavemen"! (Cover by Dick Dillin & Sheldon Moldoff)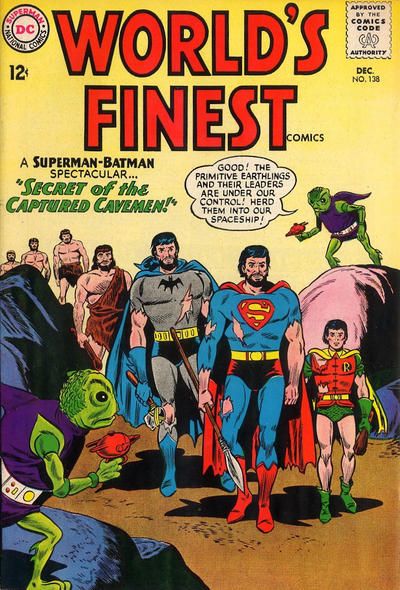 Brave & The Bold #51
: An Atlantean exile gains control over the air and the sea, so it's up to Aquaman & Hawkman to defeat the "Fury of the Exiled Creature"! (Cover by Howard Purcell)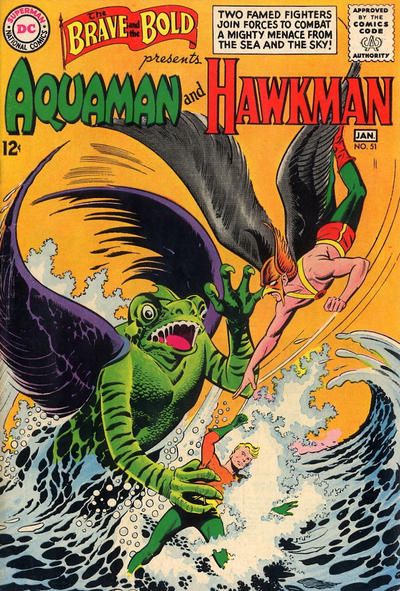 Metal Men #5
: The quirky robots fight for survival on a distant planet in "Menace of the Mammoth Robots"! (Cover by Ross Andru & Mike Esposito)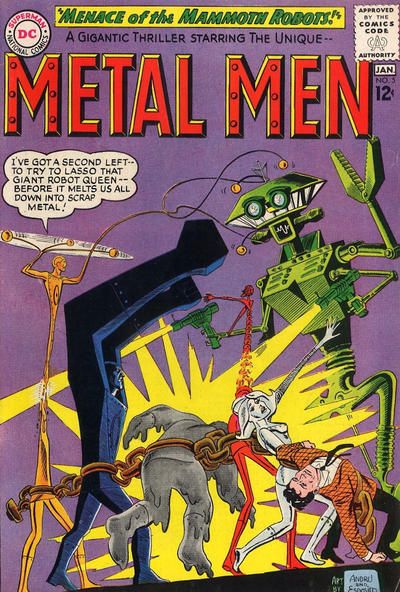 Strange Adventures #159
: Aliens decide to test the human race by sending a trio of astronauts to find their way out of "The Maze of Time", plus find out "Will the Star Rovers Abandon Earth?" (Cover by Murphy Anderson)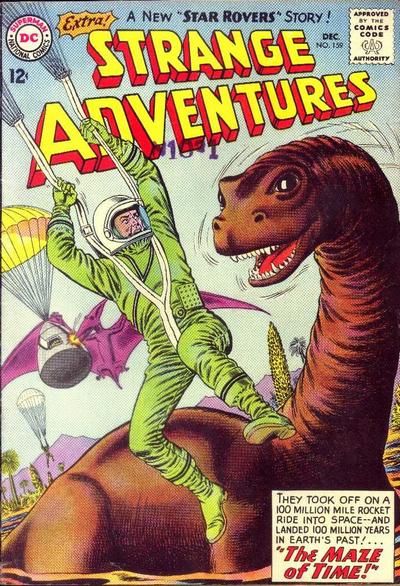 You can find all DC comics published this month right
here
courtesy of Mike Voiles' Time Machine!
You can also find a lot of other publishers' output this month courtesy of Mike's site right
here
.
And if you want to find out what was going at Marvel this month, click
here
to find the corresponding installment of the Marvel Masterworks Marathon.
.