This is a reading companion thread to accompany the new Flash archive volume, and it will include letter columns and house ads that were omitted from the collection that will hopefully place the stories into better context.
For those not familiar with previous threads of this nature, here's an index of where to find them:
Adam Strange volume 2
Adam Strange volume 3
Batman: Dynamic Duo volume 2
Diana Prince: Wonder Woman volume 1-3
Doom Patrol volume 3
Doom Patrol volumes 4 and 5
Flash volume 4
Flash volume 5
Green Lantern volume 5
Green Lantern volume 6
JLA volume 9
JLA volume 10
Superman: Man of Tomorrow volume 2

Kryptonite Nevermore

Steve Ditko's Creeper

Kamandi volume 1

Sugar & Spike

Atomic Knights

Lois Lane


We'll start back in late 1963, which is where this volume begins. The LCs for issues 142-144 were already posted in the Flash 5 companion thread, as they looked back at stories from the previous volume, but here are some of the house ads from those issues, which give a good cross-section of what else was going on at DC during this period: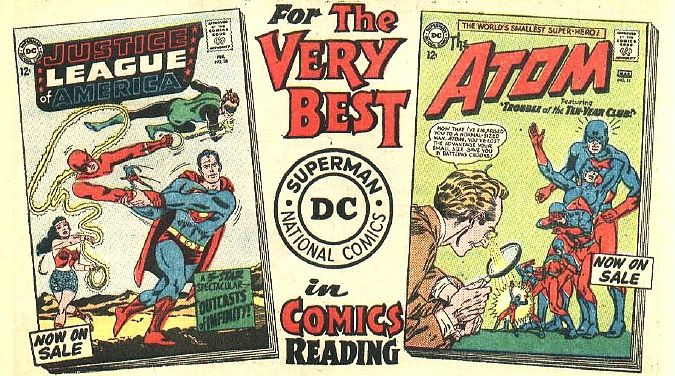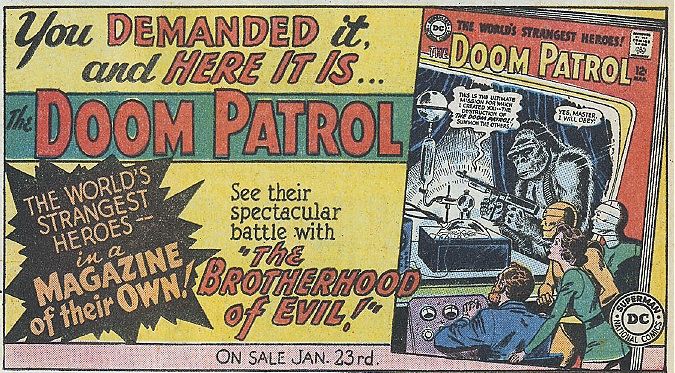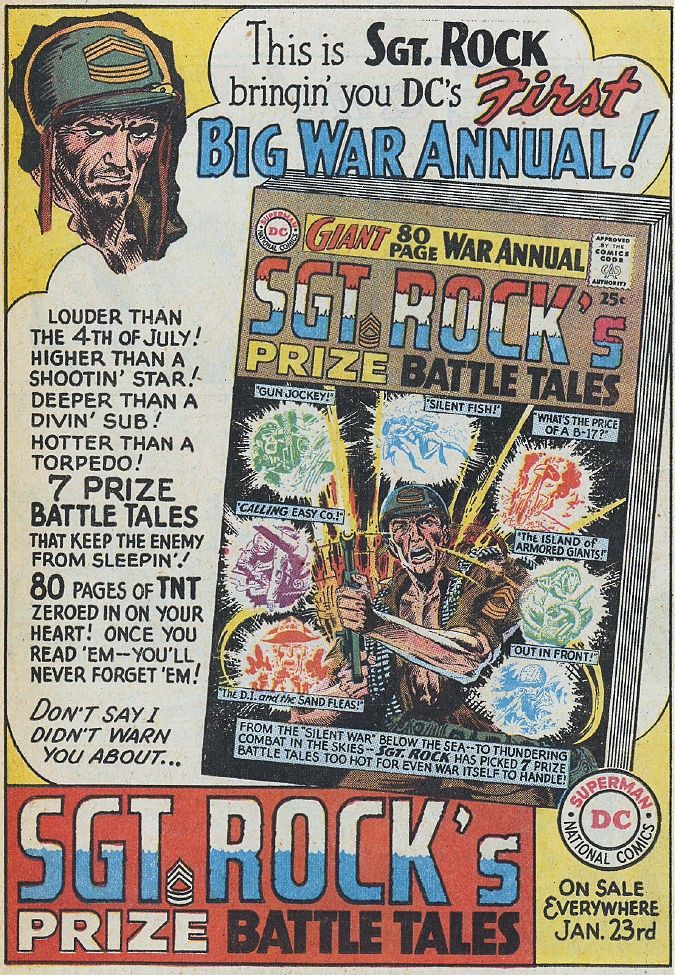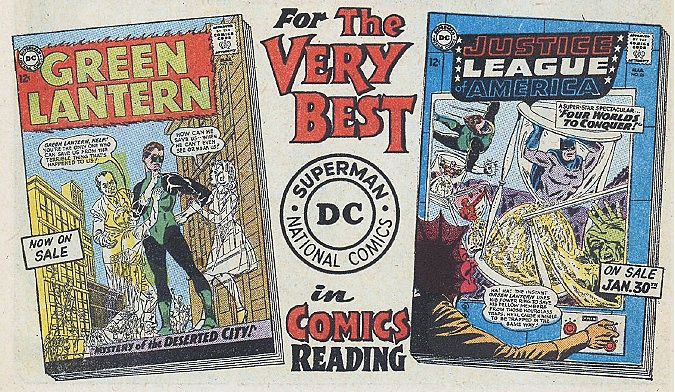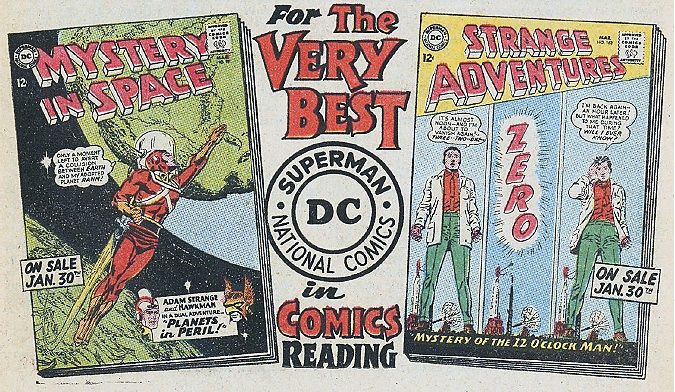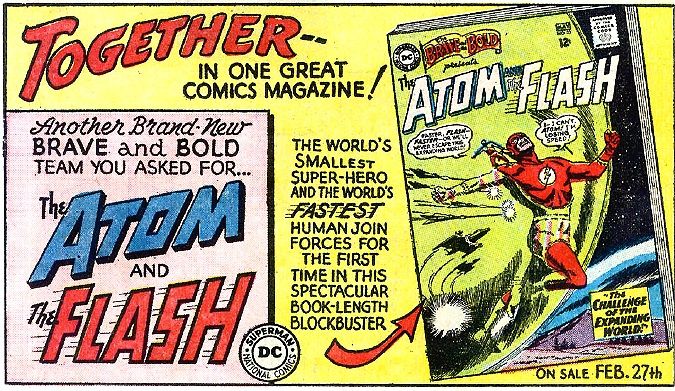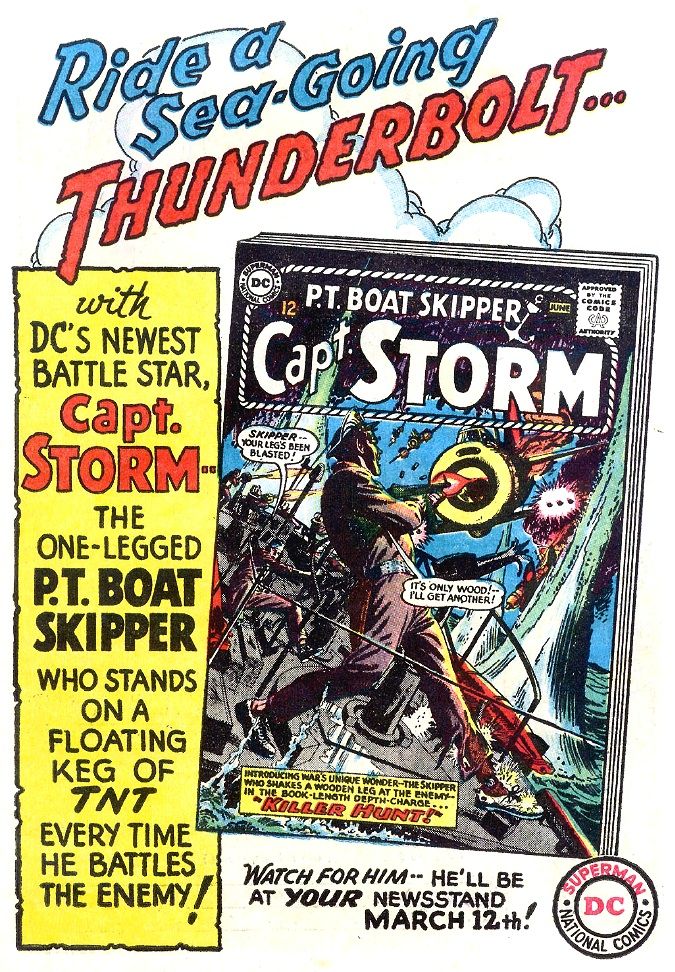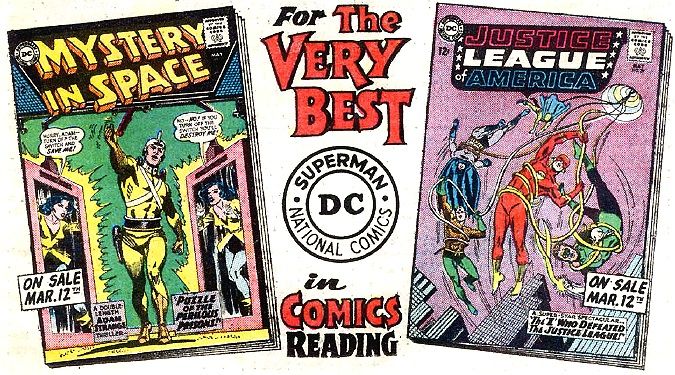 Issue #145's Flash-Gram looked back at the first issue in this collection, and it contained a very entertaining letter from one Mike Reed of Honolulu. He very creatively lampooned both gushing and critical fans of the time, with the moral being you can't please everyone. Julie then went out of his way to further hammer the point home with two follow-up letters that were strikingly similar to the ones imagined by Mr. Reed!: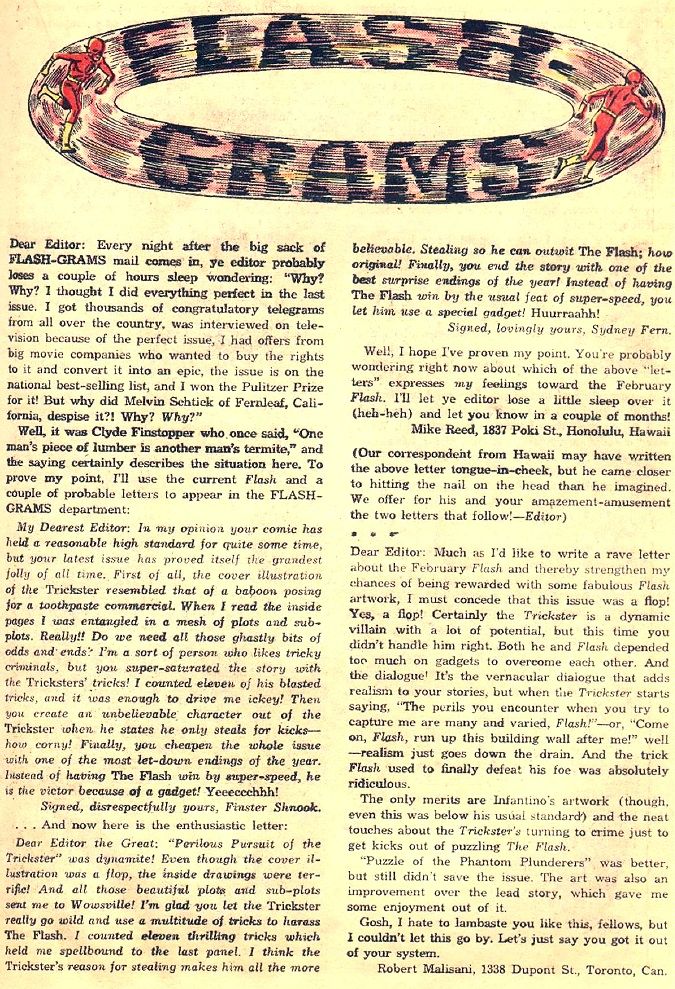 -----------------------------------------------------------------------------------------------------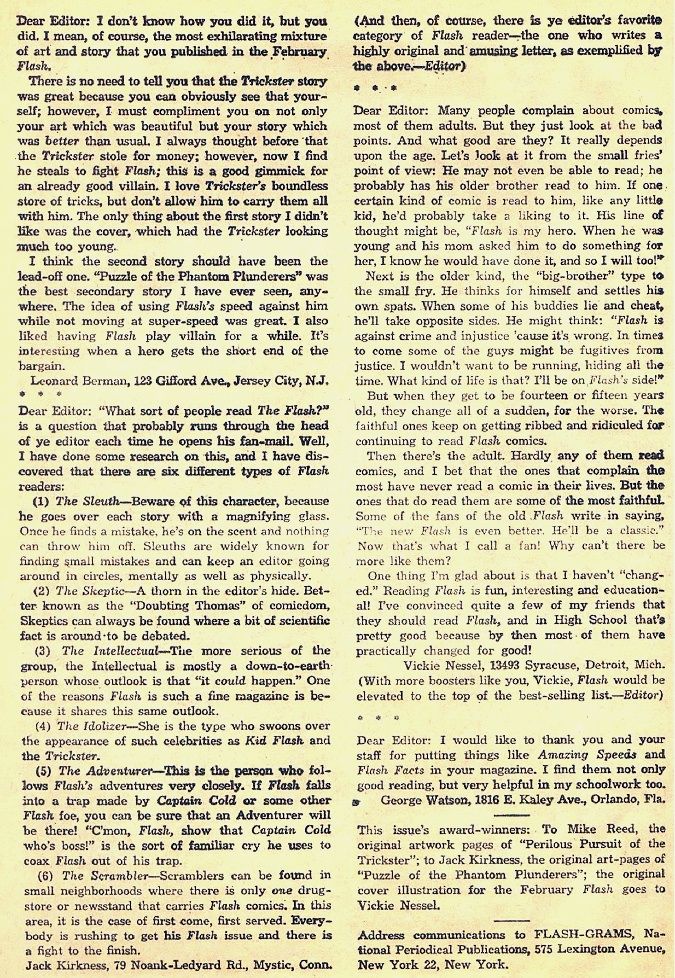 There were 3 more house ads in issue #145, and the first one had some lasting repercussions for the titles edited by Julie Schwartz: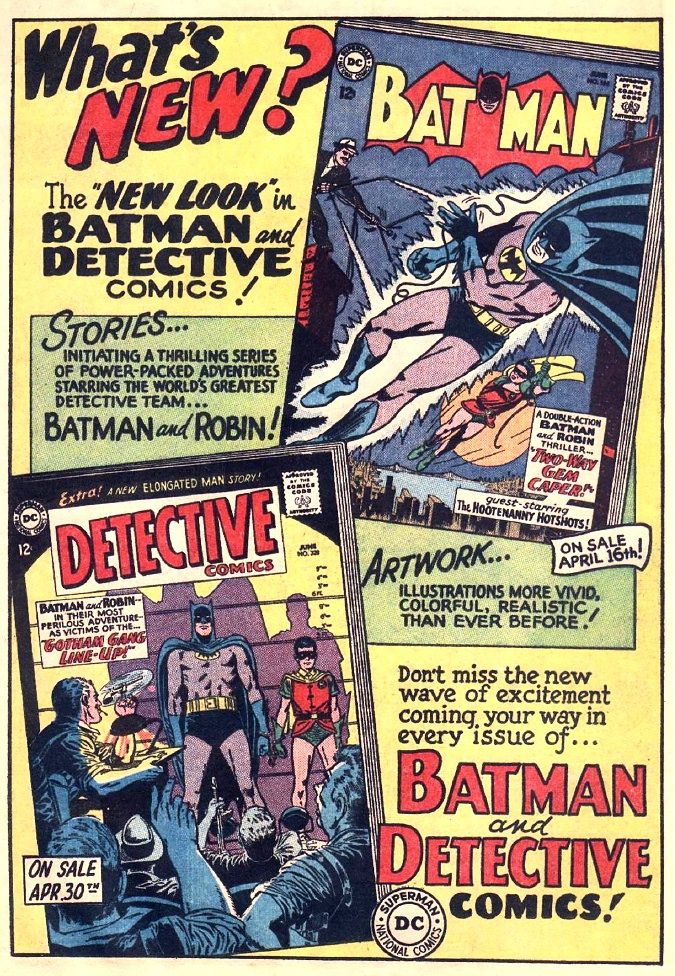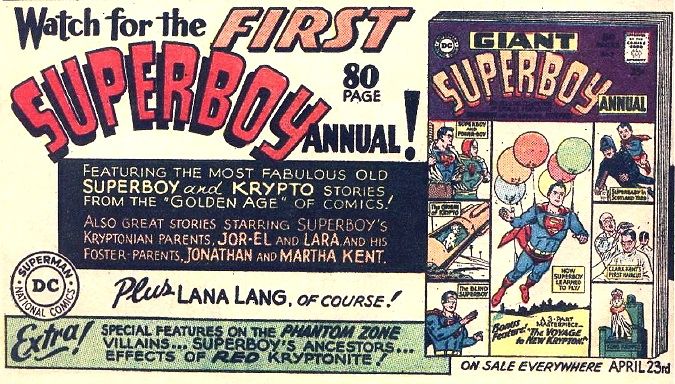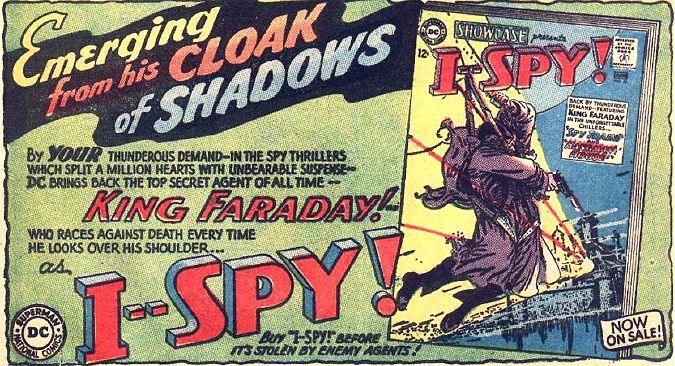 Still to come: Iris' new hairdo gets the thumbs up, plus a staggering summary of prizes handed out by Schwartz!


.