Here is a reading companion thread to accompany the new Lois Lane Archive volume, which will include some items from the original comics to place the stories into better context.
For those not familiar with previous threads of this nature, here's an index of where to find them:
Adam Strange volume 2
Adam Strange volume 3
Batman: Dynamic Duo volume 2
Diana Prince: Wonder Woman volume 1-3
Doom Patrol volume 3
Doom Patrol volumes 4 and 5
Flash volume 4
Flash volume 5
Green Lantern volume 5
Green Lantern volume 6
JLA volume 9
Superman: Man of Tomorrow volume 2

Kryptonite Nevermore

Steve Ditko's Creeper

Kamandi volume 1

Sugar & Spike

Atomic Knights



Back when the Lois feature debuted in Showcase #9, the only conventional letter columns being run were in Sugar & Spike. It would be another year before editor Mort Weisinger adopted the practice.

But even though these first few issues had no fan correspondence, there were some other items of interest for us to peruse.

The first Showcase issue contained this two page text feature entitled "Sleuths in Skirts", which included "true life" tales of policewomen in action. The one quote about the nuisance of carrying around a gun in your purse is priceless!: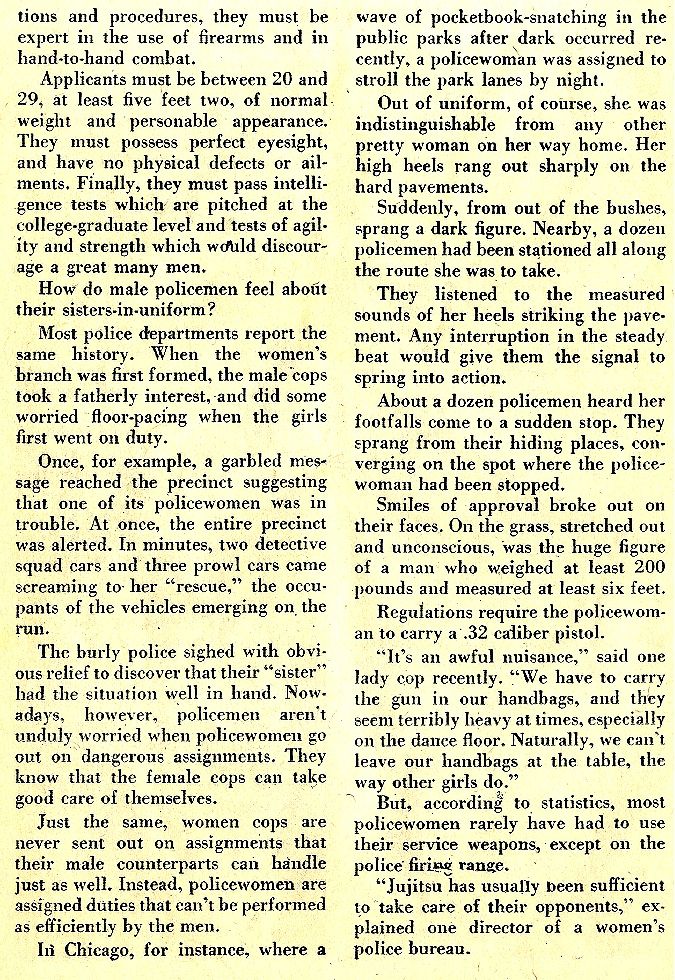 There was also this generic house ad that touted DC's "Line of Stars":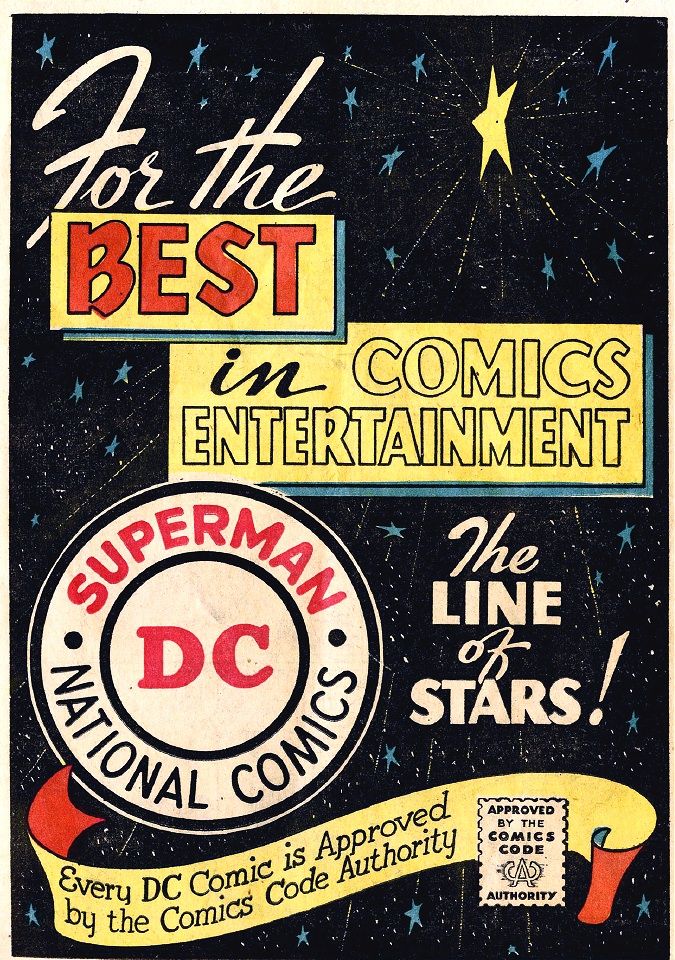 Showcase #10 had no house ads, and but it did contain another text feature trumpeting the fairer sex called "How Brave is a Girl":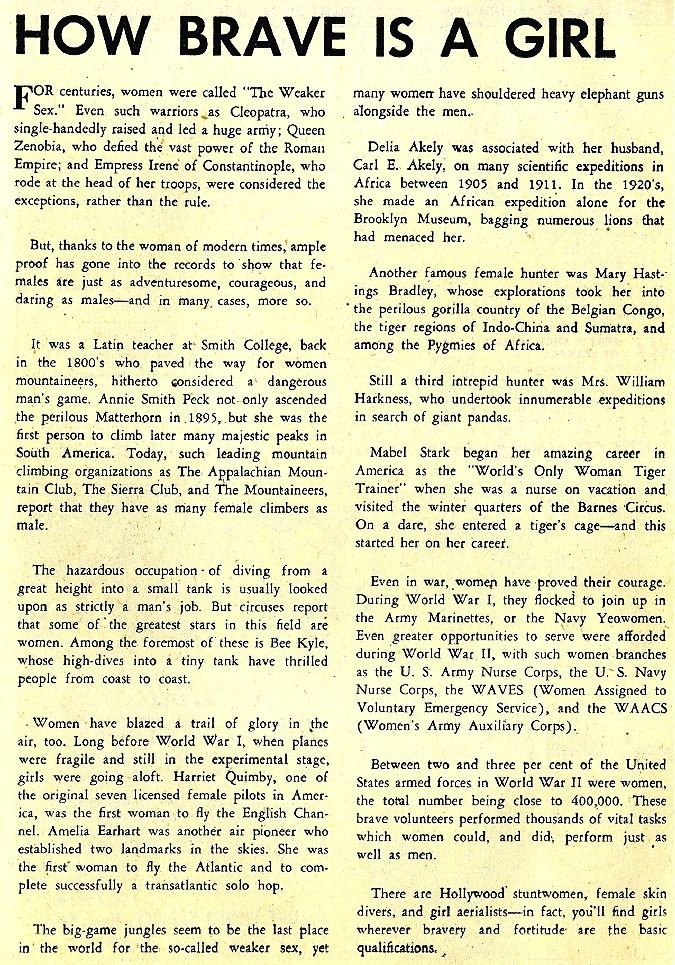 Coming up: A look inside the early issues of Lois Lane

.