Hey everyone, here's the place to post your thoughts, comments, questions, and tasteful complaints on the first four books in our Marvel Masterworks Marathon series, which begins today and ends when everything in the Marvel Universe has been masterworked! We're starting with Fantastic Four #1 (cover dated November 1961), the beginning of said universe, and the three comics that came after it chronologically: FF #2-3 (January-March 1962) and Tales to Astonish #27 (January 1962), featuring Hank Pym/Ant-Man in the "Man in the Ant Hill" story.
AUGUST 8, 1961
SEPTEMBER 28, 1961
DECEMBER 12, 1961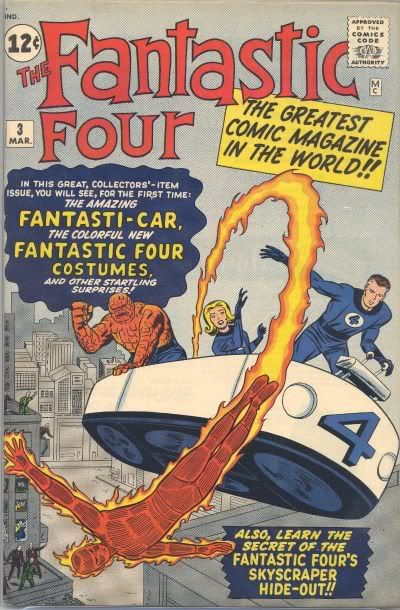 This first phase of the series will continue through Feb. 1964, since with the release of Silver Age Human Torch Masterworks 1 later this month we'll have everything in the MU masterworked through to that point. I include Sgt. Fury in this bunch, too, since it was considered by the Powers That Be at Marvel at the time to be part of that great bunch of books. And of course, Ma Fury's boy Nick grew up to be director of S.H.I.E.L.D.
I'm away this weekend and won't be able to get to my books until Tuesday the 5th, so please start your engines and go nuts. I can't wait to see everyone share their ideas and perspectives. How well do these stories hold up 45 years later? What would you have done differently if you were Lee or Kirby?
Have fun, folks. Glad to have you on board.
Visit the official Alex Lear music homepage! SANDPAPERED DREAMS is here!

www.alexlear.com