JOURNEY INTO MYSTERY #117:
This unforgettable epic is entitled: "Into the Blaze of Battle!," and you'd better hang onto your seat when you read it! It features Thor's quest for an enchanted packet -- a quest which brings him face-to-face with tragedy on an Asiatic battlefield! It's drenched with glory!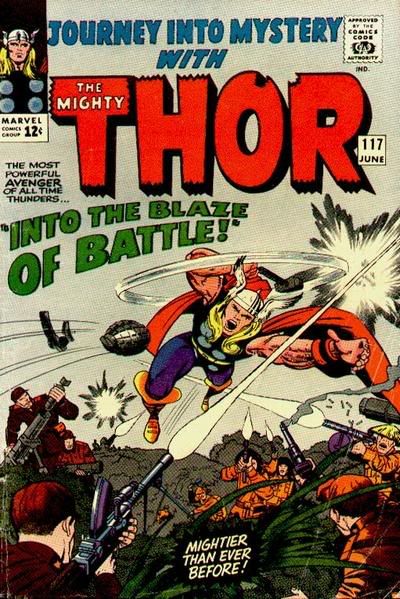 DAREDEVIL #8:
For those of you who've wondered what we can possibly come up with to top our previous sensational D.D. thrillers, here's your answer -- in spades! D.D. battles the most off-beat villain of the month (ANY month!) when he tackles the startling, stupifying Stiltman! You'll have a ball!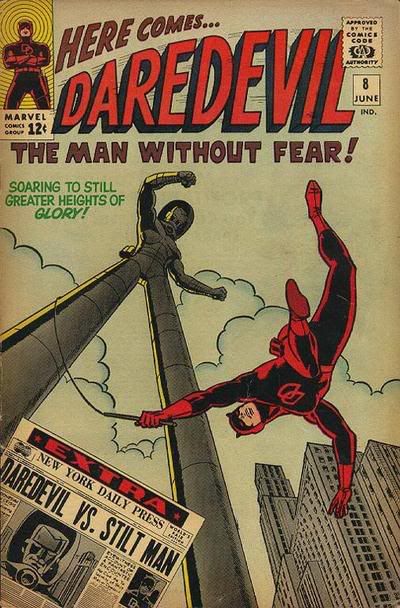 TALES TO ASTONISH #69:
Giant-Man finally catches up with the Human Top, and their battle is a joy to behold! As for the Incredible Hulk, it's so full of strange surprises that the only thing we'll tell now is that ol' Greenskin is winning every popularity poll in town hands down!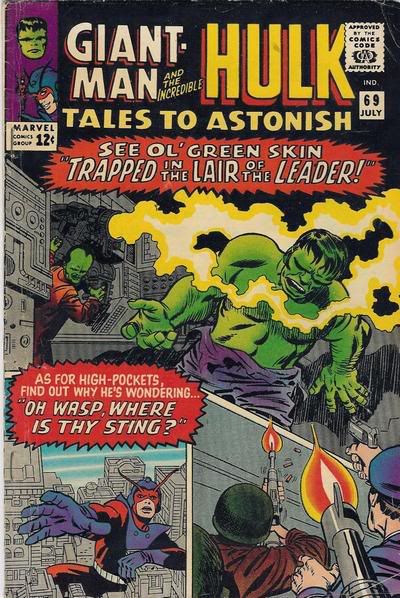 AVENGERS #17:
When a mag is this good, it's almost a shame to say anything about it! This one has everything! A brand new line-up of Avengers! Captain America more heroic than ever before! And, to top it all off, the sensational theme is: "The Search for the Hulk!" How great can a comic mag get!
SGT. FURY #19:
Those of you who were shaken up by the death of Pamela Hawley last ish (and that includes 'most everybody won't want to miss "An Eye for an Eye!," in which Nick Fury meets up with the man responsible for Pam's death! It's stark, gripping drama as only Marvel can present it!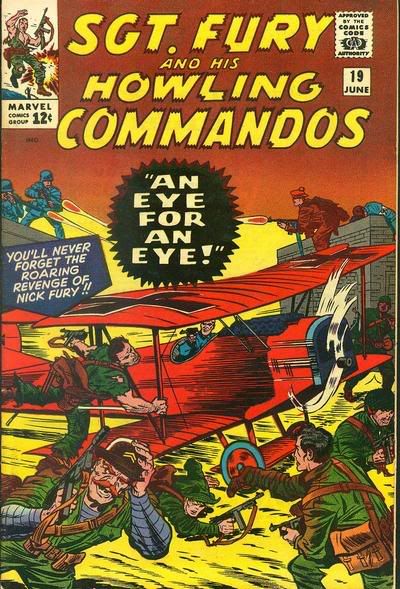 AMAZING SPIDER-MAN #26:
Not only is Spidey one of the great action characters in the Marvel line-up, but we've now added the element of MYSTERY to his tales! You're sure to go batty as you try to figure out the secret of "The Man in the Crime-Master's Mask!"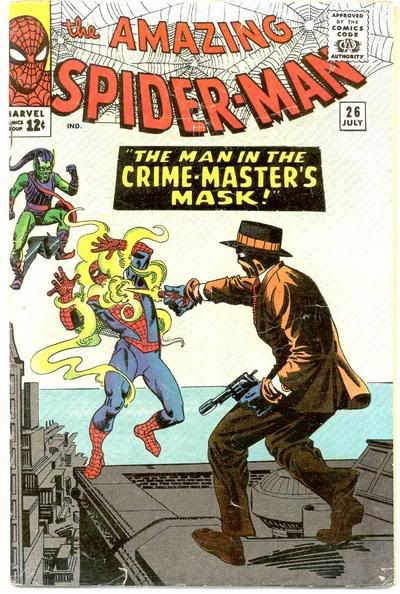 FANTASTIC FOUR #40:
If you read no other magazine all month, you must read this one! It's the thriller you've been waiting for -- "The Battle of the Baxter Building!," in which the fabulous F.F. wages a no-holds-barred free-for-all against the most dangerous villain of all time -- Doctor Doom! It's like WOW!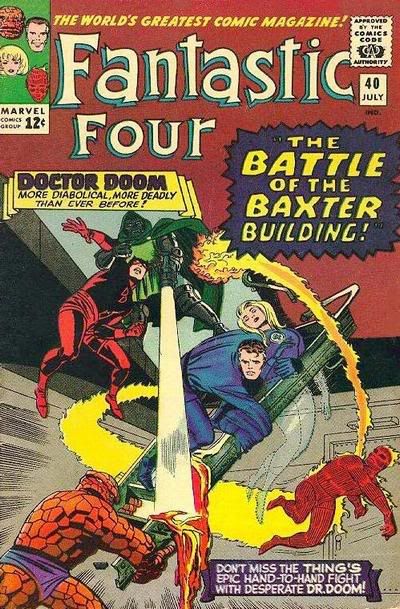 TALES OF SUSPENSE #67:
Iron Man fights six super-foes in this one and even finds time to bring Happy back to the fold! As for Captain America, he's out to destroy his own nation, under the hypnotic control of the Red Skull! If there's a more exciting mag around, we'll eat it!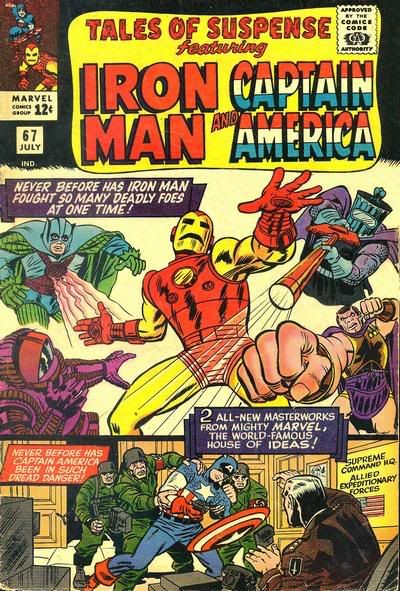 STRANGE TALES #134:
This month's Torch and Thing thriller features a long-awaited surprise! The title will give you the idea: "Enter -- the Watcher!" As for Dr. Strange, he's up to his amulet in all kinds of magical mishaps! This ish is for you!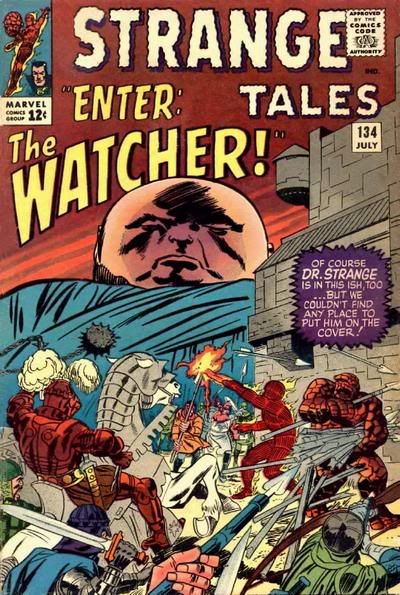 Catch all past threads at
http://marvelmasterworksfansite.yuku.com/forums/5
A complete and updated list of which comics we covered in which leg of this marathon is at
http://marvelmasterworksfansite.yuku.com/topic/7980?page=1