So I figured this would be a good time to start up the MARVEL MASTERWORKS FAN PAGE, but I guess Gormuu's beaten me to it. So instead let's carry on with the Marathon, shall we?
JOURNEY INTO MYSTERY #116:
If this were a movie, it could have only have been produced by Cecil B. DeMille! Spectacle follows spectacle as you marvel at "The Trial of the Gods!" Special note: You'll find more sensational guest stars in this issue than ever before!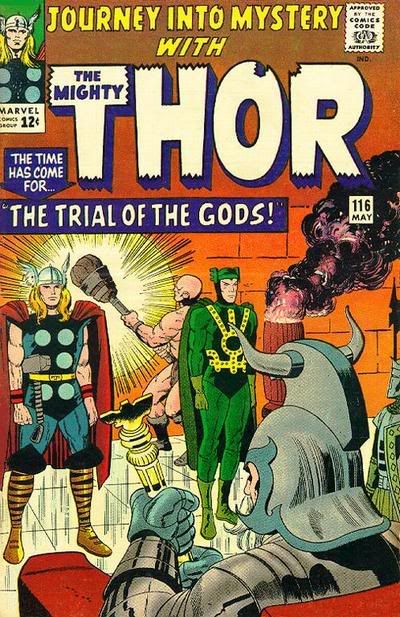 X-MEN #11:
Another shocker from the House of Ideas! This one was specially produced in answer to many of your earnest questions, and it finally presents the end of the evil mutants! Also, wait till you meet The Stranger!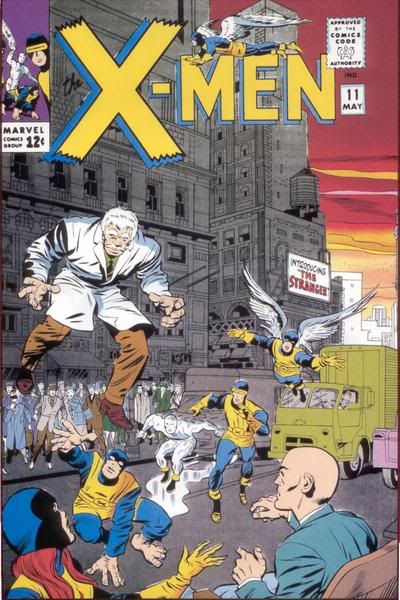 TALES TO ASTONISH #68:
At last! The King is back! See the Hulk, more incredible than ever under the enchanted pencil of Jack Kirby! And the New Giant-Man again faces his most sinister foe in "Peril from the Long-Dead Past!" This will show while all fandom is agog over Bob Powell's rendition of the titanic Avenger!
AVENGERS #16:
The biggest surprise of the season! Only mighty Marvel would dare attempt such a startling change! You are about to see a brand new line-up of stars take shape! Definitely not to be missed!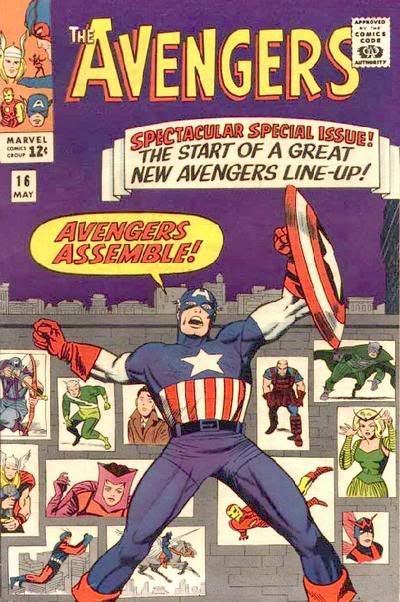 SGT. FURY #18:
Once again tragedy strikes our little cast of characters in one of the most stirring battle sagas of all time! Be prepared for the year's most powerful climax as you learn, with shattering force, why readers everywhere have made Fury's Howlers the world's most famous battle squad!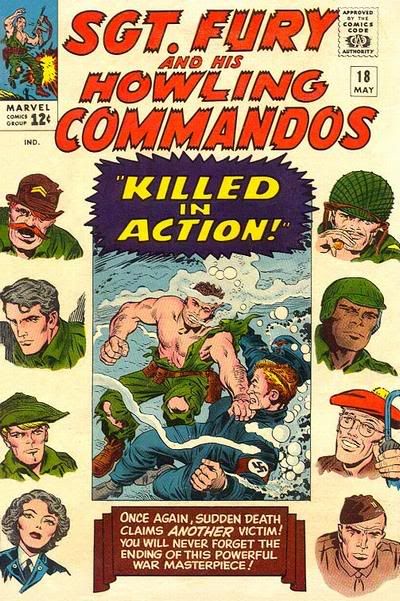 AMAZING SPIDER-MAN #25:
It was bound to happen sooner or later! The title is self-explanatory: "Captured by J. Jonah Jameson!" And we promise you this -- it's everything you hope it will be, and more! It's Ditko's dazzling artistry at its dramatic best!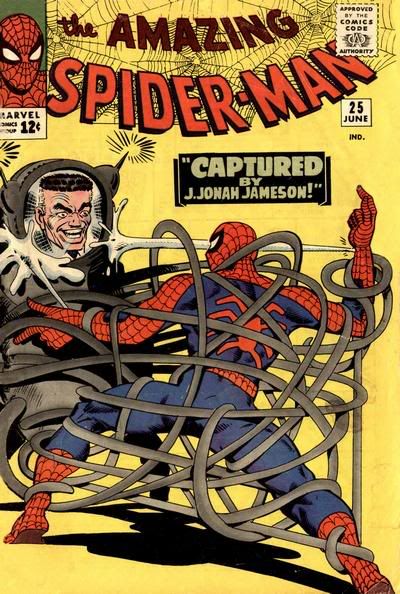 FANTASTIC FOUR #39:
With their super powers gone, the F.F. must fight Dr. Doom, the most dangerous arch-villain of all! Guest-starring the fearless Daredevil, "A Blind Man Shall Lead Them!" is possibly one of the ten greatest thrillers you will ever read!
TALES OF SUSPENSE #66:
You've seen King Kirby's rendition of Attuma! You've seen Dick Ayers' interpretation! But now -- Don Heck makes the underwater terror more fearsome than ever as Iron Man fights him for his life! And Captain America begins one of the greatest cliff-hangers you've ever seen!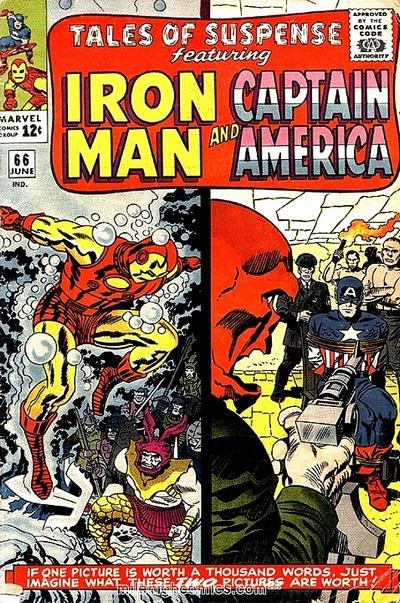 STRANGE TALES #133:
Don't even try to guess the ending of this month's pulse-pounding Torch and Thing epic! Just sit back and enjoy Trumbo's Terrible Toys! As for Dr. Strange, only Steve Ditko could create the mystic mood of "A Nameless Land, A Timeless Time!" It's sheer Marvel magic!
A few interesting points about these books:
Astonish
#68 is the second-to-last Giant-Man and Wasp adventure, thank God! And
Spider-Man
#25 gives us the first (albeit cameo) appearance of Mary Jane Watson!
X-Men
#11 is the end of an era, being the last issue with Kirby's pencils; from here on out, I believe, he does layouts until #17. Of course, his great covers continue.
Have at it, people!
Catch all past threads at
http://marvelmasterworksfansite.yuku.com/forums/5
A complete and updated list of which comics we covered in which leg of this marathon is at
http://marvelmasterworksfansite.yuku.com/topic/7980?page=1