Another month into 1965, we see Thor's second showdown with Crusher Creel! Spidey goes nuts! Daredevil gets a new costume! The Red Skull returns! Steve Ditko's final take on the Hulk until the late '70s! The death of a major villain in Avengers! Definitely things are in full swing in the Marvel Age of Comics.
ALSO: Check out the ever-growing mass cover gallery at
http://marvelmasterworksfansite.yuku.com/topic/7980
!
JOURNEY INTO MYSTERY #115:
This is the final round of Thor's battle with the Absorbing Man, and possibly one of the great fight scenes of all time! See why
Thor
has been acclaimed one of the best-drawn, most dramatically-written magazines in the mighty Marvel line-up!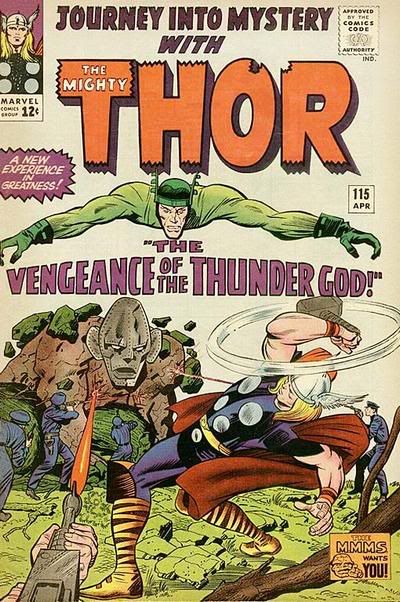 DAREDEVIL #7:
It's so exciting we can't wait to tell you! You're going to see a full-length epic in which Daredevil battles the one, the only, the ever-popular Sub-Mariner! No matter how good you expect it to be, we have to be honest with you -- it's even better!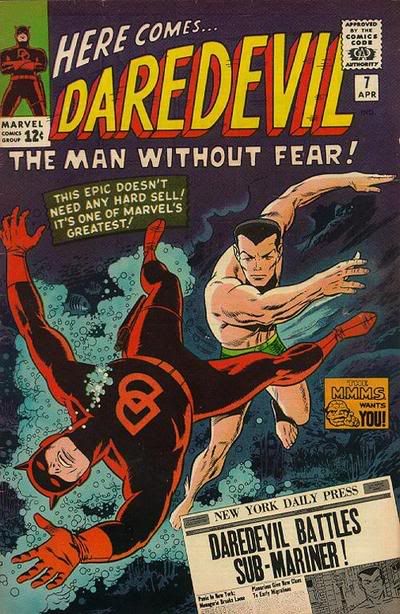 TALES TO ASTONISH #67:
A dramatic new twist affects the incredible like of the Hulk in "Where Walks the Behemoth!" It's the usual Lee/Ditko contemporary classic! As for Giant-Man, he faces a new off-beat menace and loses one of his powers! Which one? Well, that would be telling!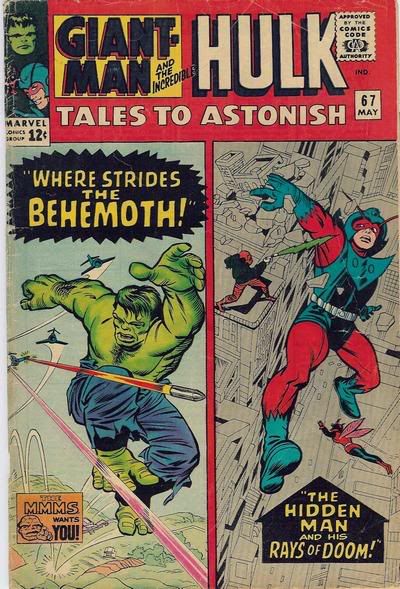 AVENGERS #15:
This one is for all those who claim villains are never polished off for good in our mags! All we'll say is -- wait till you read "Fight to the Finish with Zemo!" This is one time the Avengers really do some avenging -- and if you like lots of super-villains, this one's for you!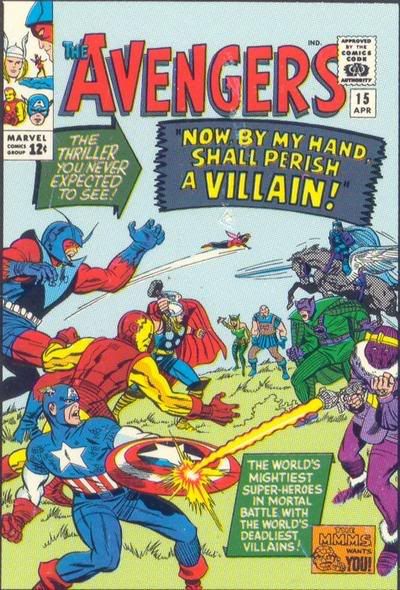 SGT. FURY #17:
Even we in the bullpen can't understand how each ish of "the war mag for people who hate war mags" manages to top each previous ish! This one, "While the Jungle Sleeps," marks a new plateau of greatness for the hysterical Howlers! Try it -- we know you'll agree!
AMAZING SPIDER-MAN #24:
The title alone should be enough to sell you! It's called "Spider-Man Goes Mad!" You've never seen a superhero crack up like Spidey does here! It took a lot of nerve to produce this ish -- but we think our gamble's going to pay off!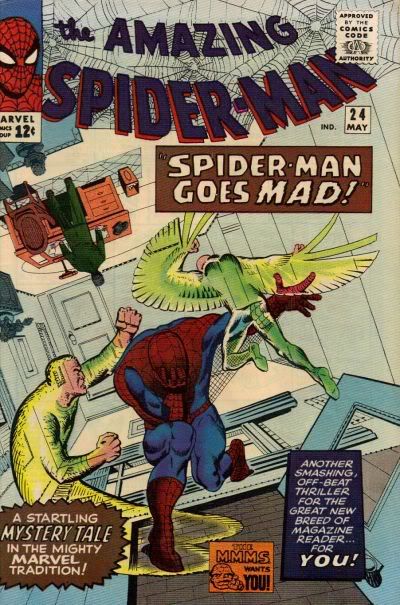 FANTASTIC FOUR #38:
The one you've been waiting for! In answer to countless requests, the seemingly unbeatable, super-powered Frightful Four returns to challenge the F.F.! And -- you'll never forget the unexpected shock ending!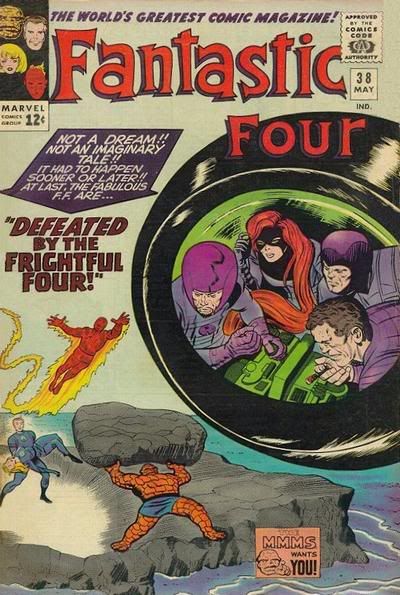 TALES OF SUSPENSE #65:
This one features the story you never expected to see! Remember the old Iron Man -- heavy, bulky, slow-moving? Well, he lives again -- to battle the new Iron Man! It's a gasser! And Captain America meets his greatest foe from the fatal Forties -- the fearsome Red Skull!
STRANGE TALES #132:
The Human Torch and the ever-lovin' Thing find themselves menaced by "The Sinister Space Trap!" And, the way Bob Powell draws it, it's a doozy! As for Dr. Strange, he finally comes "Face to Face with Baron Mordo," and comicdom will never be the same!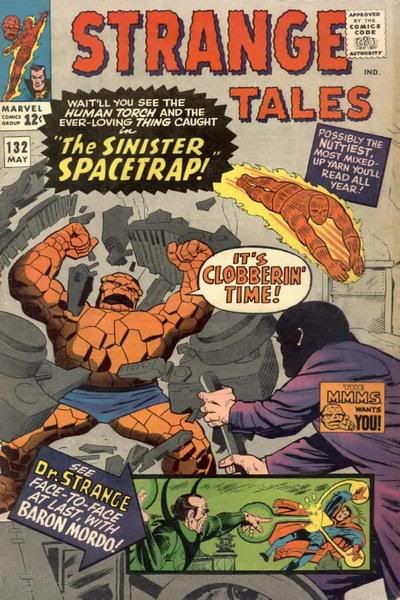 MILLIE THE MODEL #128:
Just kidding, folks!
Catch all past threads at
http://marvelmasterworksfansite.yuku.com/forums/5
A complete and updated list of which comics we covered in which leg of this marathon is at
http://marvelmasterworksfansite.yuku.com/topic/7980?page=1