Hey, gang ... we've reached the end of 1964, and the Marvel Universe as we know it is nearly three and a half years old. For once, my eyes are peeled for
Strange Tales
, since as you can see below they spotlight the Fab Four! Plus ST #130 has the first full-fledged Dr. Strange cover! Another fun highlight is the origin of Captain America.
Here's what's Stan was saying back then ...
JOURNEY INTO MYSTERY #113:
It had to happen! At last the mighty Thor tells Jane his true identity! But, little does he dream it may cost him his life -- especially with the grotesque Grey Gargoyle appearing from nowhere!


DAREDEVIL #6:
And still another team of villains! But this one has a different gimmick! See why D.D. has become a winner in such a short time as you thrill to "The Fellowship Of Fear!"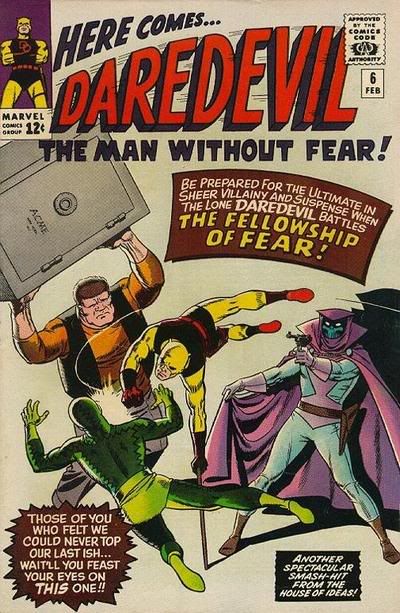 TALES TO ASTONISH #65:
Another fabulous surprise! Wait till you see the NEW Giant-Man! New artist, new costume, but the same Marvel magic! And then you'll follow the incredible Hulk on a thundering rampage behind the iron curtain!


AVENGERS #13:
The Avengers have been almost all over, but never have they entered a place with the menace and mystery of "The Castle of Count Nefaria!" It's got that Bela Lugosi-ish flavor!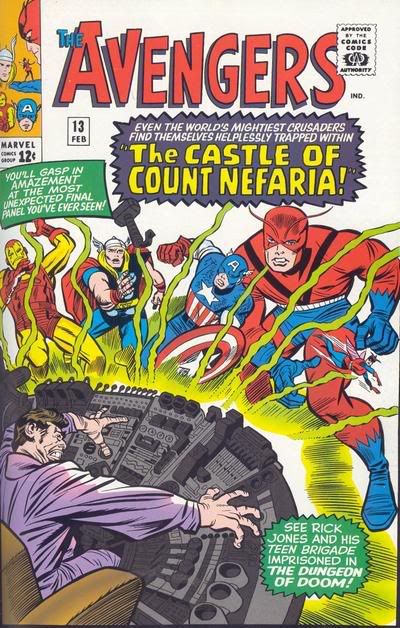 SGT. FURY #15:
The Howlers find a new mascot on one of their most dangerous missions! If you appreciate the best, don't miss "Too Small To Fight, Too Young To Die!" in the war magazine for people who hate war magazines!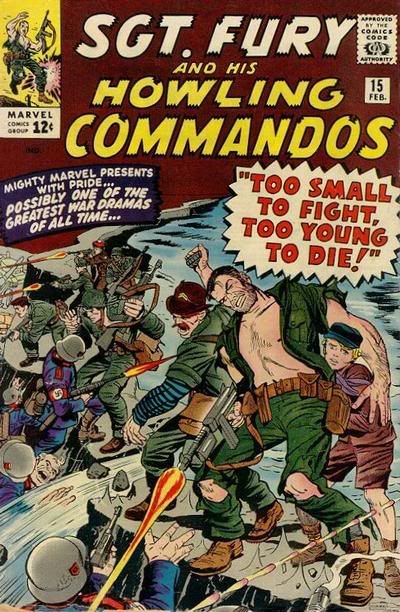 AMAZING SPIDER-MAN #22:
This seems to be Marvel's year for evil teams! Spidey reaches new heights of greatness as he goes into single-handed action against the deadly CLOWN, and his MASTERS OF MENACE!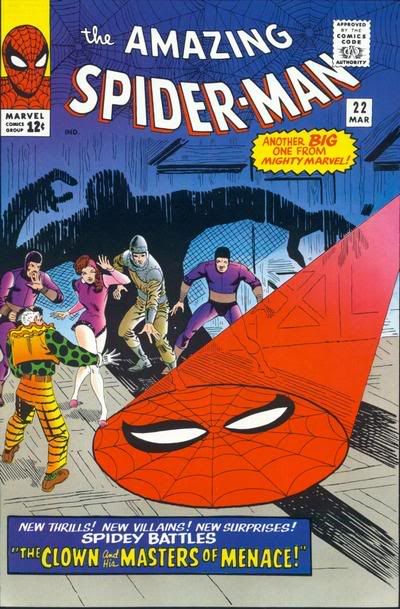 FANTASTIC FOUR #36:
At last Mighty Marvel has created a NEW F.F.! Don't miss the surprise sensation of the season when the FANTASTIC FOUR battles the dazzling, dangerous, daringly different FRIGHTFUL FOUR!


TALES OF SUSPENSE #63:
The one we've been promising you! Here it is: "The ORIGIN of Captain America!" Nuff said! Plus, another great fantasy-mystery starring the armored Avenger: Iron Man, vs. an unknown phantom!


STRANGE TALES #130:
Certain to be a sensation! The Torch and the Thing see the Beatles! Dr. Strange is defeated by the dread Dormammu! And, we introduce an exciting new artist!